MSNBC Breaks Silence On Joy Reid's Blog Posts: 'She Has Grown And Evolved' In The Years Since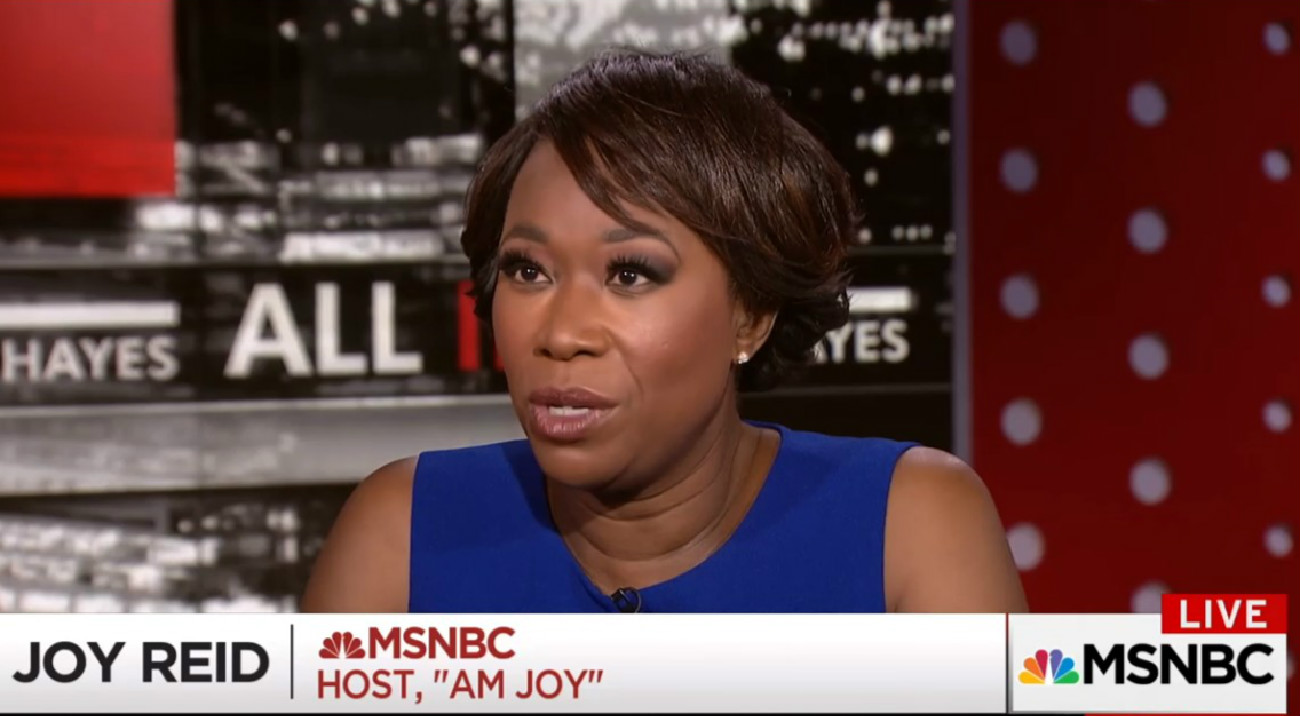 As weekend host and #Resistance hero Joy Reid's old blog has received renewed and increased scrutiny over the past few days, resulting in more resurfaced blog posts that are both inflammatory and embarrassing, both MSNBC and Reid broke their silence on the issue.
Shortly after a statement from Reid was released in which she said she was "sincerely apologizing again" for the content of her old blog, MSNBC sent out their own statement:
"Some of the things written by Joy on her old blog are obviously hateful and hurtful. They are not reflective of the colleague and friend we have known at MSNBC for the past seven years. Joy has apologized publicly and privately and said she has grown and evolved in the many years since, and we know this to be true."
The network has been publicly silent about the issue revolving around homophobic and incendiary posts that have been unearthed from Reid's now-defunct The Reid Report. After the MSNBC host claimed that offensive posts found on the blog were the result of fabrication, manipulation, and hacking, the network merely passed along statements from Reid's attorney and cyber-security expert.
Reid addressed the matter her April 28th broadcast of AM Joy, stating that she didn't believe she had written the homophobic and gay-bashing posts while apologizing for other tweets she had sent. She also said at that time she was a changed person and had different views than a decade ago.
One thing media observers and critics will notice in Reid's latest statement — she still isn't addressing her allegations that her old blog was hacked. One would think that until she does, she will still receive criticism and scrutiny.