Hannity Tops Cable News Ratings Thursday Night, Pulls In 3.6 Million Total Viewers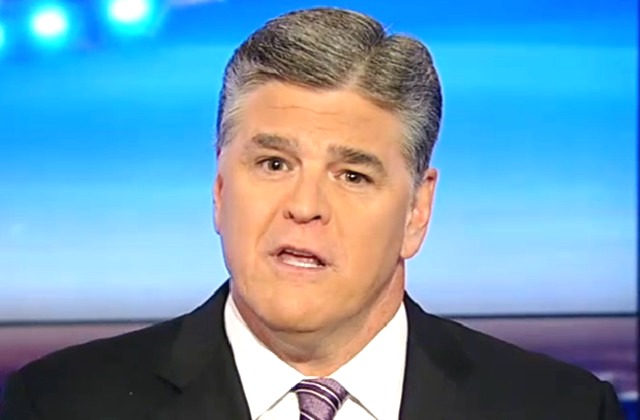 Fox News' Sean Hannity hosted Trump lawyer Rudy Giuliani once again on his program Thursday night. And it appears quite a few people tuned in to see what Rudy had to say.
According to Nielsen, Hannity led all of cable news Thursday in both the key 25-54 demographic (717,000) and total viewership (3.601 million). Hannity's 9 PM competition, MSNBC's The Rachel Maddow Show, placed second overall in both metrics, drawing 2.863 million total viewers and 613,000 in the demo. Fox's The Ingraham Angle finished third in the demographic (577,000) and overall audience (2.735 million).
During the primetime 8 PM to 11 PM slot, Fox News led across the board, pulling in 2.998 million total viewers and 612,000 in the key demographic. MSNBC attracted 473,000 demo viewers and an overall viewership of 2.278 million. CNN averaged 892,000 total viewers and 286,000 in the demo.
For the total day, Fox News came out on top, averaging 1.575 million viewers overall and 304,000 in the demographic. MSNBC finished second in both metrics, drawing 1.144 million total viewers and 247,000 in the 25-54 demo. CNN nabbed a total viewership of 644,000 and 205,000 in the key demo.
In the 11 PM hour, MSNBC's The 11th Hour with Brian Williams topped the time slot in both the demo (398,000) and total audience (1.642 million). Fox News @ Night followed closely behind, averaging 1.632 million total viewers and 378,000 in the key demographic. CNN Tonight captured 693,000 viewers overall and 286,000 in the demo.
CNN's top-rated program of the day was the 10 PM airing of CNN Tonight, which drew 910,000 total viewers and 295,000 in the 25-54 demographic.