Hannity Most-Watched Wednesday Night With 3.4 Million Viewers, Maddow 2nd In Demo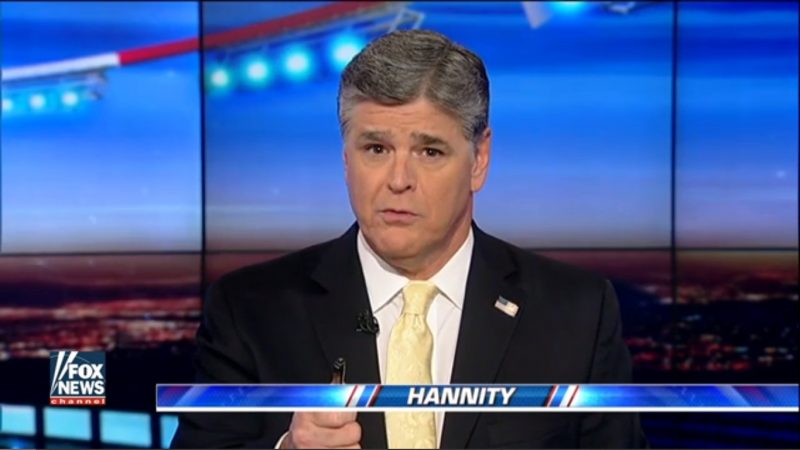 Wednesday brought good ratings news to both MSNBC and Fox News as three programs pulled in at least three million viewers. The top two rated cable news shows of the day, Fox News' Hannity and MSNBC's The Rachel Maddow Show, battled it out for the lead in the key 25-54 demographic, with Hannity barely coming out on top.
According to Nielsen, Fox News led the way in total day viewership as it drew 1.562 million viewers overall and 301,000 in the demo. MSNBC placed second in both metrics, averaging 1.163 million total viewers and 253,000 in the demographic. CNN captured 196,000 in the key demo and a total audience of 636,000.
In the 8 PM to 11 PM primetime slot, Fox News came out on top in both total viewership (3.034 million) and the demographic (595,000). MSNBC took the silver in the demo (505,000) and overall audience (2.427 million). CNN attracted 863,000 total viewers and 275,000 in the key demo.
Hannity was the most-watched cable news show of the day, pulling in 3.445 million total viewers and 656,000 in the key demo. Hannity's 9 PM competition, Maddow, was second overall in both metrics, drawing 3.076 million total viewers and 654,000 in the 25-54 demographic. Fox's The Ingraham Angle, which featured an interview with Trump lawyer Rudy Giuliani, placed third in the demo (578,000) and total audience (3.052 million).
Over on CNN, the most-watched program was the 8 PM broadcast of Anderson Cooper 360, which averaged 945,000 total viewers and 291,000 in the key demo.