Trevor Noah: 'Donald Trump Reminds Me Of An African Dictator'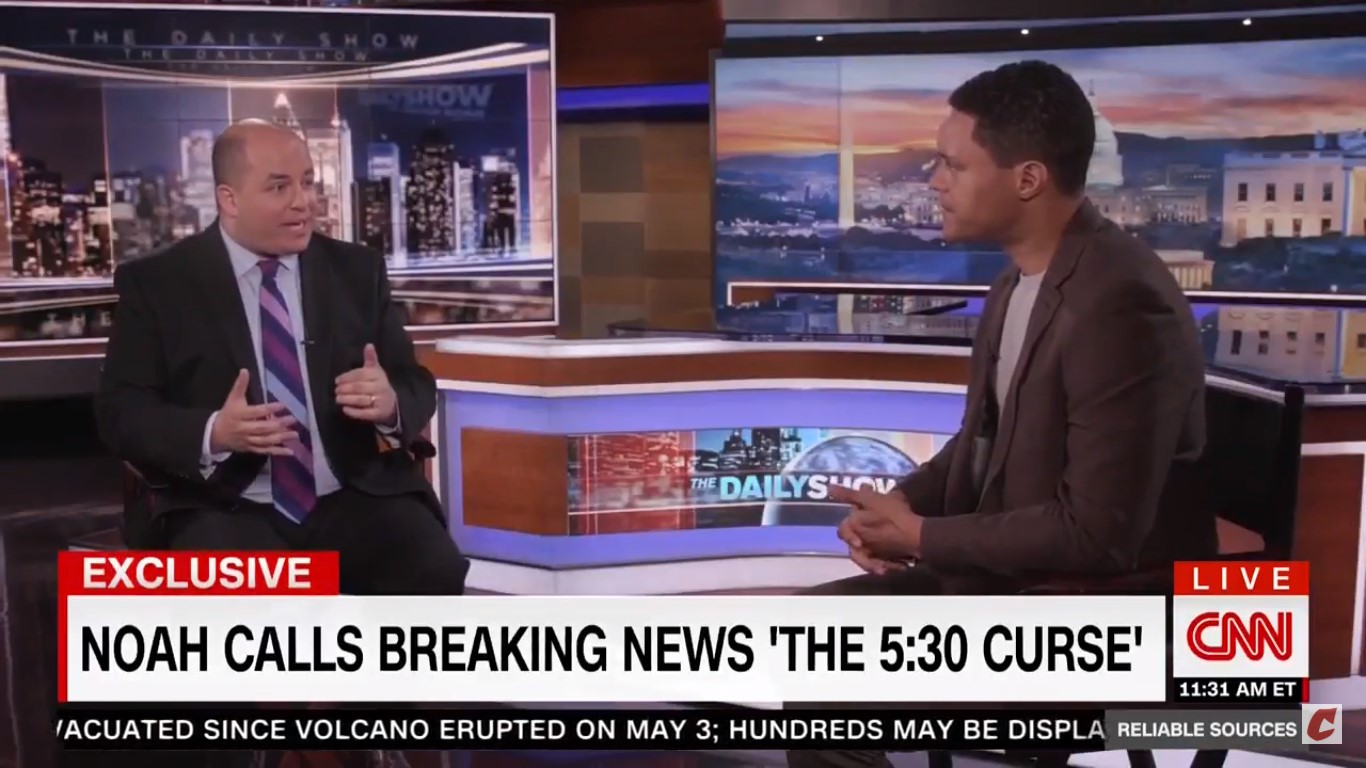 During an interview with CNN senior media correspondent Brian Stelter that ended with a joke comparing the Trump presidency to a penis-shaped asteroid, Daily Show host Trevor Noah explained why he wasn't shocked that the president's personal attorney had received hundreds of thousands of dollars in payments from companies looking for advice on the Trump administration.
With Stelter noting that Noah said on air that Cohen was "literally selling swamp tours," Noah told Stelter he was not surprised by the news.
"I've said from the very beginning that Donald Trump reminds me of an African dictator and if you know anything about African dictators, the first thing that you have to do is follow the money and you follow the money with the closest people to them," the South African comedian said. "Family members, business associates, all you do is watch for the money."
Noah added that he would have been disappointed if we never found out about this, noting that Cohen "finding a way to swindle cash" was something that is totally "following the script."
"And now the question really that remains is, did Trump know?" Noah declared. "And did these companies really not get anything? Because I feel like that's a quick way for the stories to disappear. Yeah, yeah, yeah, we paid him, let's move along."
Watch the clip above, via CNN.