Don Lemon Questions Whether Networks Should Air White House Press Briefings: 'It's Become Theater'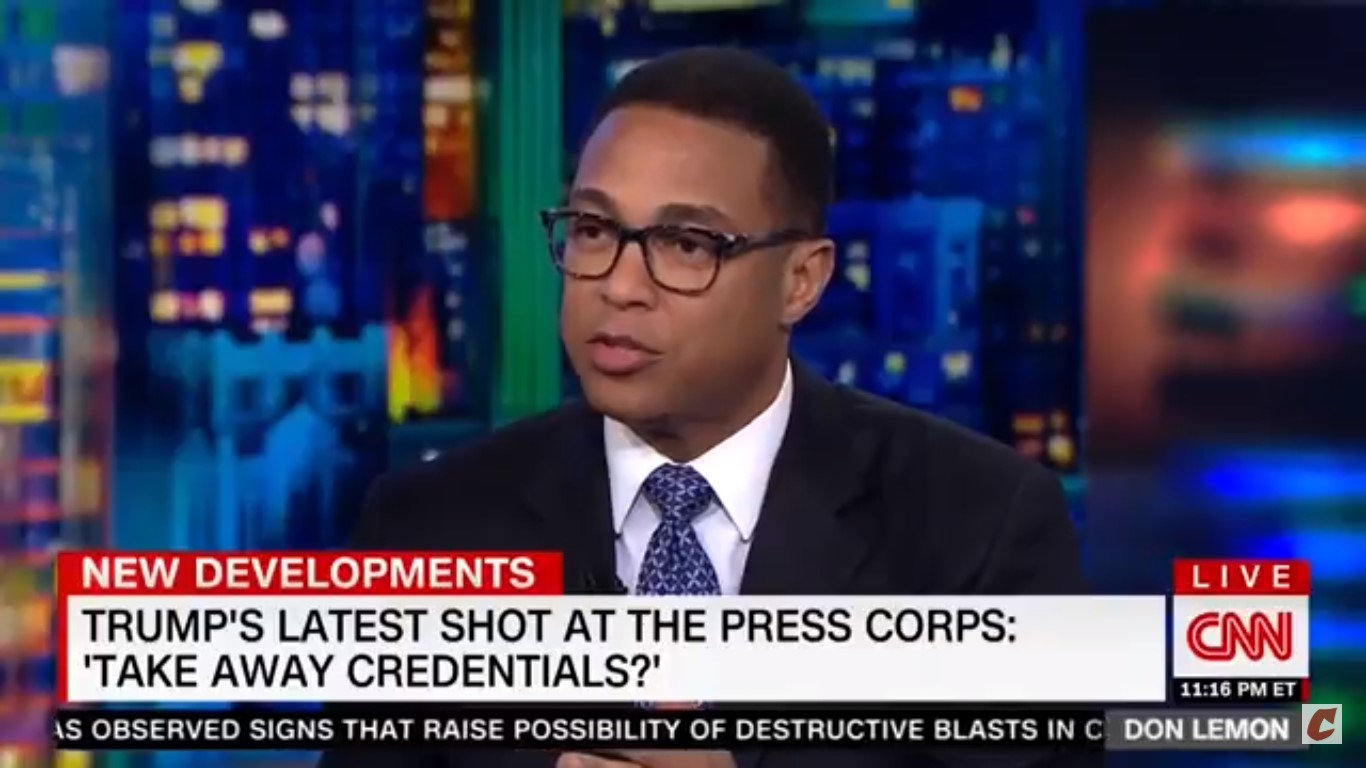 While White House press briefings in the Age of Trump have always been a spectacle, the briefings in recent days have grown more combative and somehow become even less informative as White House Press Secretary Sarah Huckabee Sanders isn't bothering to answer most direct questions.
With reporters now basically saying Sanders has lost all credibility and the president now threatening to take away the credentials from the press corps for being negative towards him, CNN anchor wondered aloud Wednesday night whether it was necessary for cable news networks to air the press briefings in full.
The Fake News is working overtime. Just reported that, despite the tremendous success we are having with the economy & all things else, 91% of the Network News about me is negative (Fake). Why do we work so hard in working with the media when it is corrupt? Take away credentials?

— Donald J. Trump (@realDonaldTrump) May 9, 2018
"It's become the theater of the absurd, don't you think?" Lemon asked his panel. "Sometimes when you watch it, it's become theater."
Lemon then pointed out that during the Obama administration, the cable news networks would only "dip in" to the daily press briefing to see what was being discussed about the hot topic of the day.
"We didn't carry the press briefings, the entire press briefing every day," Lemon declared. "I'm just wondering — is that necessary?"
He continued, "No one's saying you should give up the seats. but if we're not getting any information, shouldn't we just go to them when you're getting some information out of the press briefing?"
CNN political analyst and American Urban Radio White House correspondent April Ryan responded that the reason why all the major networks are tuning into the briefings every day because "it is a reality show that people want to see — they love to love it or love to hate it, and that's unfortunate."
New York Times columnist Frank Bruni reacted to this by noting that if this is a reality show then perhaps they should stop "normalizing the absurd."
He added, "If the American public isn't going to get answers through this, stop sanctioning and supporting it."
Watch the clip above, via CNN.