Rick Wilson On George Will's Takedown Of Mike Pence: He Can 'Cut A Bitch When He Wants To'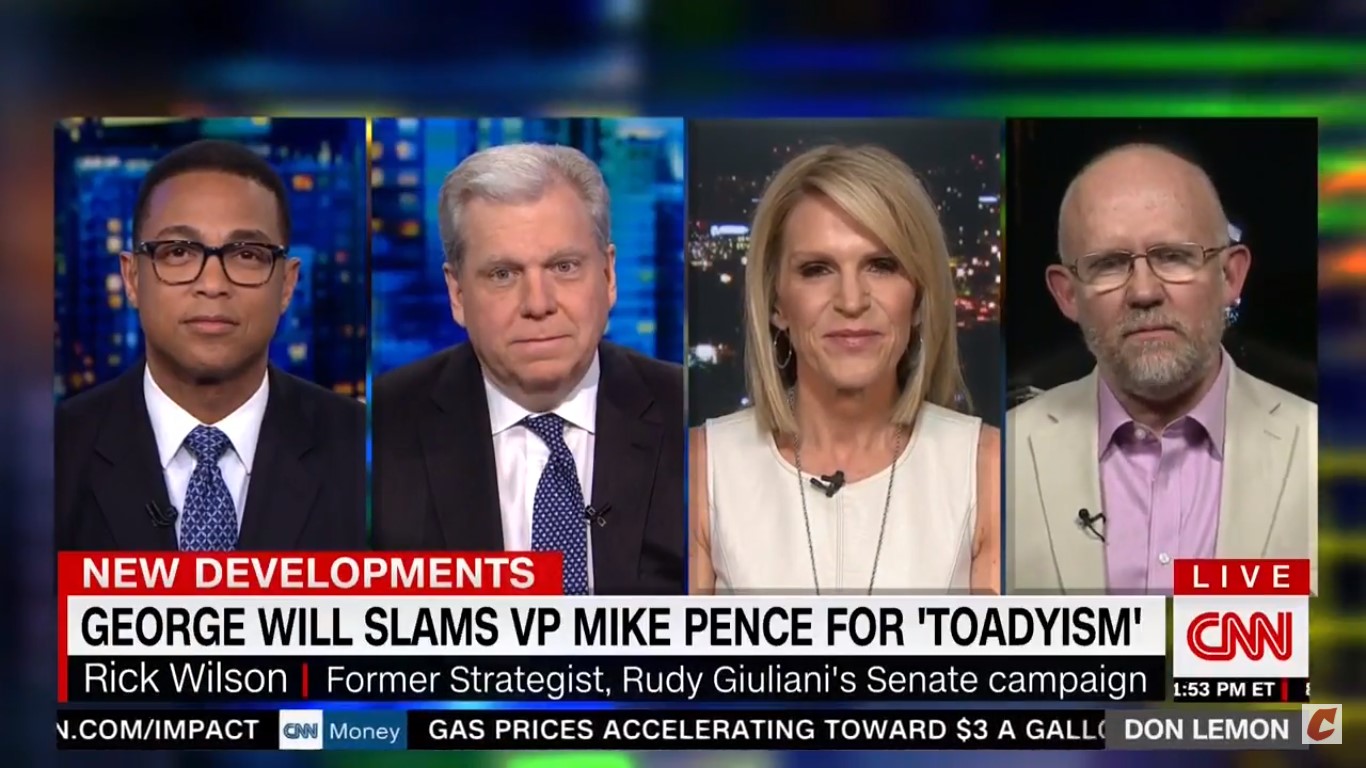 Washington Post columnist George Will wrote an absolutely ruthless piece taking down Vice-President Mike Pence in which he claimed Donald Trump was no longer the worst person in government as Pence "is the authentic voice of today's lickspittle Republican Party, he clarifies this year's elections: Vote Republican to ratify groveling as governing.
Appearing on CNN Wednesday night, GOP strategist Rick Wilson was asked to comment on Will's column, and in trademark Wilson style, he let it all hang out.
"You know, Don, I've always said that George Will has two things," Wilson told anchor Don Lemon. "An amazing command of the English language, and the unhesitating ability to cut a bitch when he wants to."
He continued, as the rest of the panel laughed, "This is a guy that went hard at mike pence in ways just now that I think will leave a mark, because Mike Pence has been — he's cast aside every single conservative principle when it comes to defending Trump."
At the end of the segment, which also concluded Lemon's broadcast for the night, the CNN anchor told Wilson that he got the award for making him blush.
Watch the clip above, via CNN.