Watch Rudy Giuliani Stroke Himself Like A Cat While Saying 'Poor Little Hillary'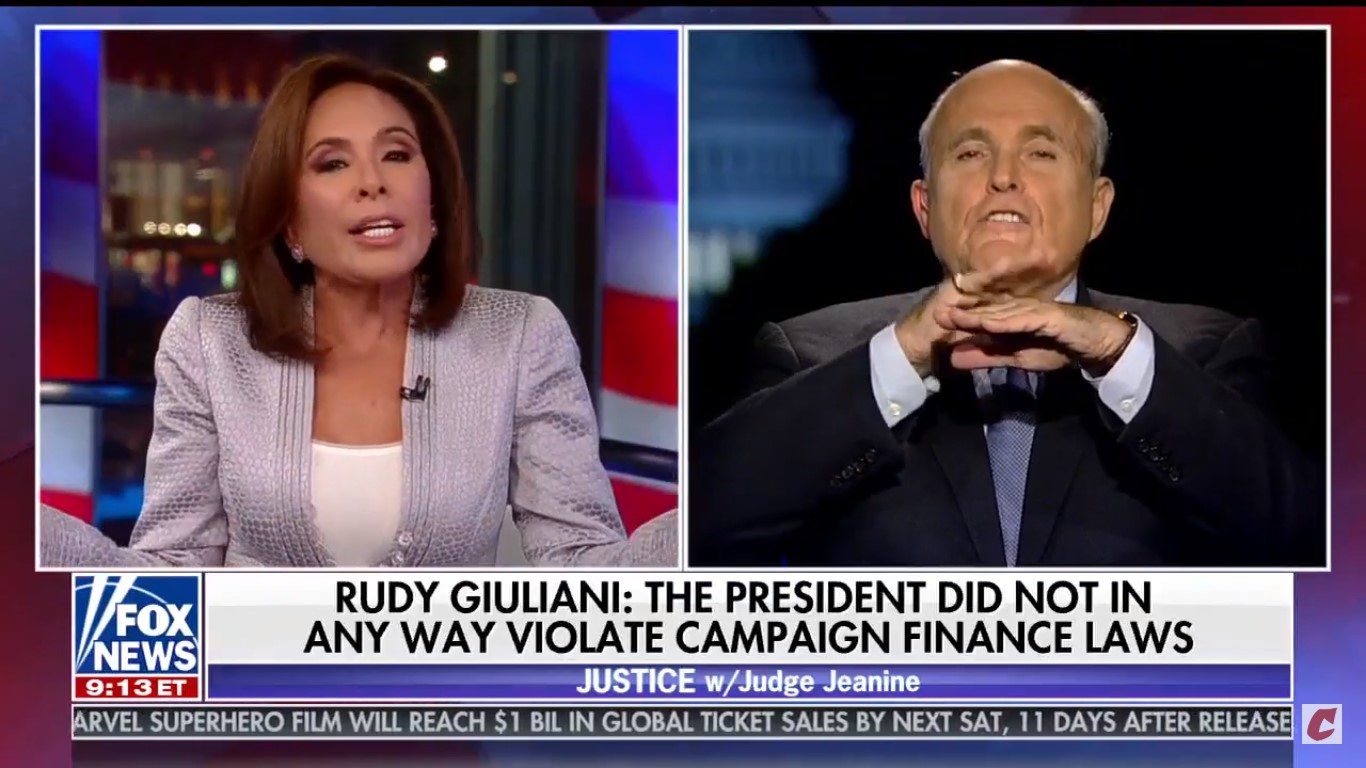 During a predictably loony interview with Fox News' Judge Jeanine Pirro, President Donald Trump's lawyer and former New York City Mayor Rudy Giuliani decided to pantomime petting a kitten while mockingly claiming the FBI treated Hillary Clinton with kid gloves.
In an on-air conversation that was obviously meant for an audience, Pirro brought up the FBI's raids on Trump attorney Michael Cohen and ex-Trump campaign chief Paul Manafort, noting that Giuliani likened them to "stormtroopers" busting into someone's house. The Fox News host and Trump loyalist then compared that with how the FBI handled Clinton's email investigation, causing Giuliani to begin stroking his hand and arm.
"Nice, nice, nice, poor little Hillary," Giuliani said while doing his little act. "We gotta be nice to her."
Yep, this is the president's attorney, and this was what he was doing on his Saturday night. Meanwhile, Judge Jeanine thought this was all very normal and continued the interview without skipping a beat.
Watch the clip above, please.