Jack Kingston Defends Trump's Constant Lying: 'People Are Not Looking At Washington For Moral Purity'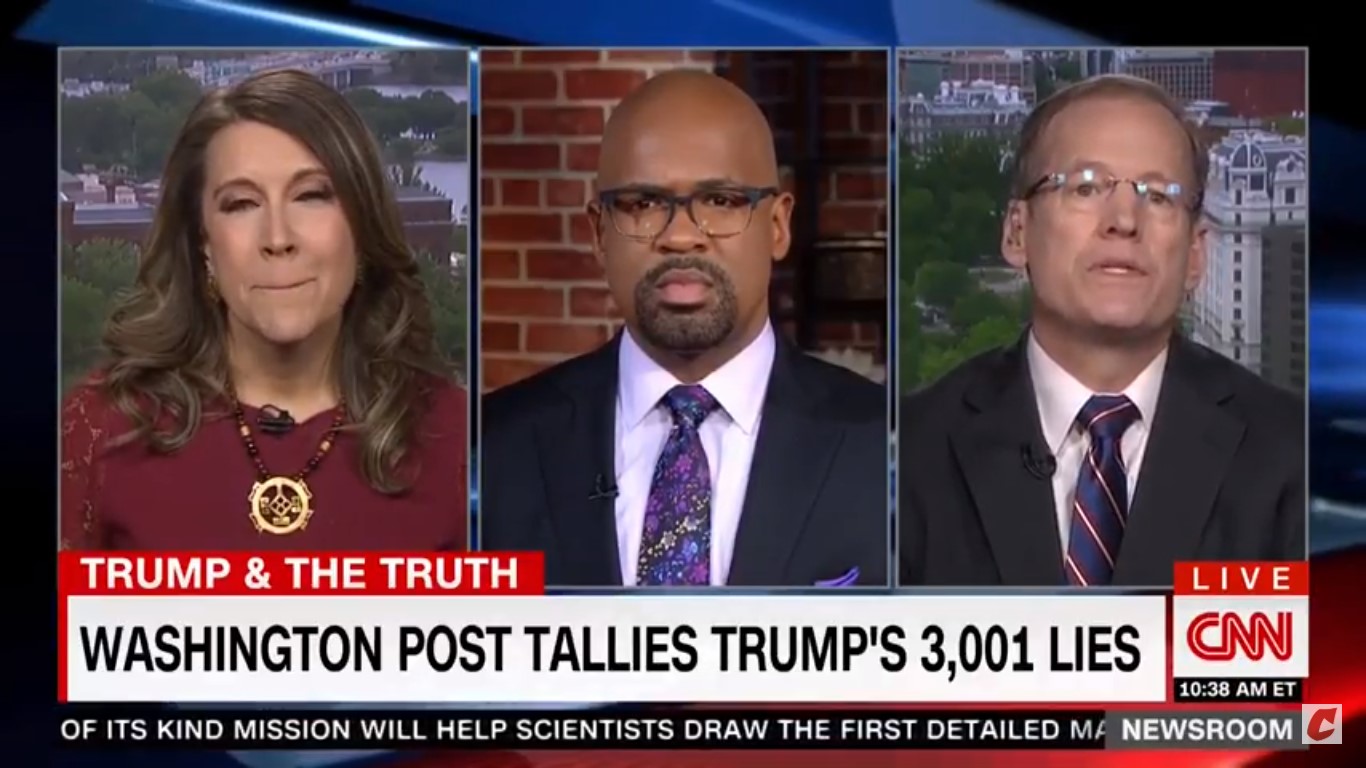 Over the past few days, President Donald Trump and his new attorney Rudy Giuliani have really muddied the waters when it comes to the $130,000 hush payment Trump lawyer Michael Cohen made to Stormy Daniels just before the 2016 election. After Giuliani told Fox News' Sean Hannity that the president reimbursed Cohen for the payment and then linked the payoff to the election in a Fox & Friends appearance, the president threw Giuliani under the bus while providing false and contradictory responses. All in all, it has been a complete mess.
During a CNN panel discussion on Saturday morning, CNN political commentator and loyal Trump apologist Jack Kingston found himself struggling to defend the president's actions and definitely could say if the president was morally right.
Confronted with Fox News host Neil Cavuto's takedown of Trump's constant lying by CNN anchor Victor Blackwell, Kingston was asked how this will play the president's base.
"I don't think they care to the degree that a lot of this is seeing this inside baseball politics," the former Georgia congressman said. "What they do care about is the record unemployment rate, that he's a very pro-life president. he's tough on the border. he has been tough on national security, negotiating with North Korea."
"Essentially, this is the [EPA Chief Scott] Pruitt argument?" Blackwell countered. "If you're doing the job I want you to do, I don't really care about your ethics."
"People are not looking at Washington for moral purity," Kingston answered. "They're looking for results. I'm not saying that's right or wrong, by the way. I'm saying that's the way it is."
"Why can't you say it's right or wrong?" Blackwell wondered, as liberal pundit Maria Cardona interjected that Kingston was saying "it's acceptable."
This turned into a short back-and-forth on the election, with Kingston saying the American people decided it was acceptable and Cardona countering that the majority of voters did not choose Trump.
Watch the clip above, via CNN.