Welcome To Trump Street: Russian Town Wants To Rename 'Godless Street' For New President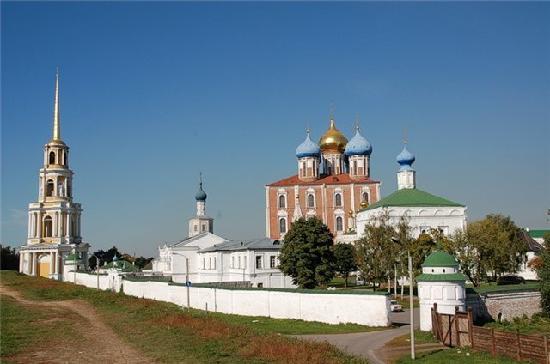 A town in Russia wants to rename one of its streets after President-elect Donald Trump. Trump appears to be popular in Russia and across many parts of the world, where his name is being applied to many unofficial honors, including a fish shop in Iraq.
The town of Ryazan wants to rename 'Godless Street', a street in the town with a name harking back to the Soviet era when religious belief was legally proscribed. A petition to name the street after Donald Trump has received 300 signatures.
"Some saw it as a joke and signed because it was fun," said Sergey Bizyukin, who is leading the campaign. "Some stood for normalization of US-Russia ties, and some signed because they don't like the name of Godless Street."
"Like any other city, Ryazan has its share of problems in economy, with infrastructure. Some of them are being sorted out, some are sorted out very slowly, and it may take a while to talk about some of the problems."
The city southeast of the Russian capital, Moscow, has a population of half a million and Donald Trump seems to popular there. The petition currently has very few supporters compared to the population, but Russian President Vladimir Putin has given guarded praise of the president-elect.