Author Salman Rushdie: Donald Trump Is A Sexual Predator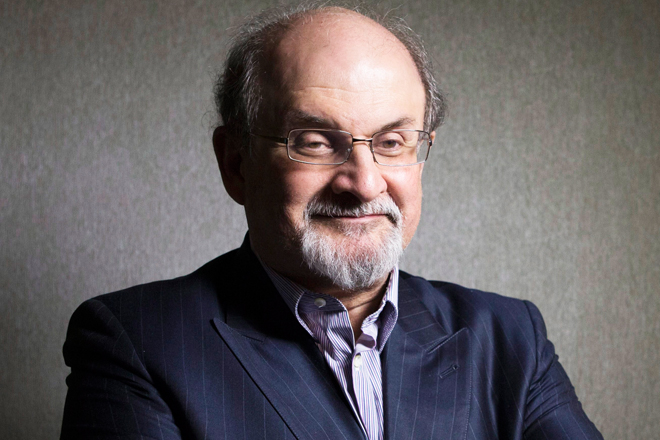 Republican presidential candidate Donald Trump has been accused of sexual harassment and assault by several women and his lewd comments are costing him support among women. Now, Booker Prize winner Salman Rushdie has joined the criticism of Trump's behavior.
"Trump will go on trial in November accused of racketeering, and again in December accused of child rape. He is a sexual predator, hasn't released his tax returns, and has used his foundation's money to pay his legal fees," Rushdie told the Lithub website.
The author of The Satanic Verses, who spent several years under police protection after the Ayatollah Khomeini of Iran called for Rushdie to be killed, said Trump "has abused the family of a war hero and…Oh, but let's talk about some emails Hillary didn't send from someone else's computer, that weren't a crime anyway, because that's how to choose a president? Come on, America. Focus."
Rushdie criticized Islam in The Satanic Verses and is still a target for some radical Islamists. Rushdie has recently begun making public appearances again and talking about the threats to his life. Rushdie is British and was born in India.
Several authors have come forward to warn about a potential Donald Trump presidency. Harry Potter writer J.K. Rowling has tweeted and made several statements criticizing Trump's ideas while best-selling horror author Stephen King has been a vocal opponent of the Republican.