Ted Cruz Emerges From His Hole To Call For Boycott Of Protesting Black Athletes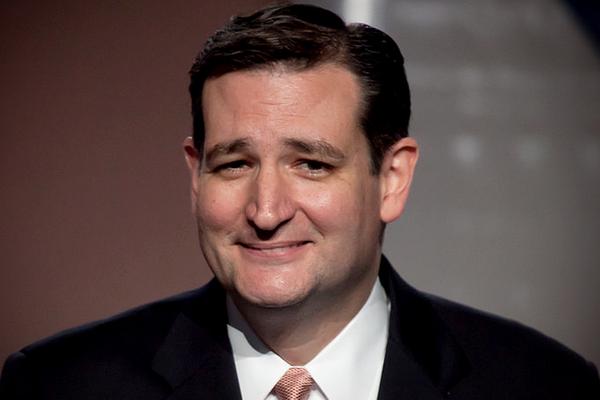 When your entire political career is centered on being a culture warrior for the conservative cause then I guess you feel it is your duty to take sides during the latest controversy to grip the national social psyche.
Taking to Twitter Monday, the Texas Senator and GOP presidential runner-up responded to a tweet sent by former NBA star Jalen Rose regarding the increasing number of silent protests by NFL players and other athletes surrounding the national anthem. Rose paid respect to those who peacefully protested for change on Sunday, leading to Cruz sending these two tweets calling for a protest of the protesters.
To all the athletes who have made millions in America's freedom: stop insulting our flag, our nation, our heroes. https://t.co/GrGPYX8HCh

— Ted Cruz (@tedcruz) September 12, 2016
Here's a peaceful protest: never buy another shoe, shirt, or jersey of rich spoiled athletes who dishonor our flag. https://t.co/GrGPYX8HCh

— Ted Cruz (@tedcruz) September 12, 2016
Of course, Cruz is sending out a non-too-subtle dogwhstle to his flag-wavin' God-fearin' faux patriotic base with these comments. Let's face it, the vast majority of athletes quietly protesting the playing of the national anthem before games are black. Starting with Colin Kaepernick, who has cited the treatment of African-Americans in this country — specifically by the police — as the reason for his protest, more and more NFL players have joined in solidarity. And almost all of them have been black.
Despite the fact that many veterans have expressed support for Kaep regarding his protest, stating that this is exactly what they are fighting to protect, we've still been inundated with chickenhawks and ultra-white celebs/athletes getting on their high horse and clucking about 'Murica or something. Cruz made sure to retweet one of them on Sunday.
This is unacceptable. You should be proud to be an American. Especially on 9/11 when we should support each other. https://t.co/qFozwaH9Bu

— Kate Upton (@KateUpton) September 11, 2016
(It should be noted that Upton's uncle is conservative Michigan Congressman Fred Upton.)
We all know what Teddy's doing here. He's just a-pandering. He has to keep his profile high with white conservatives, especially since he's definitely going to run for POTUS in 2020 (regardless if Donald Trump wins or loses). Since he's been relatively quiet since burning down the RNC a few weeks ago, might as well get back in the public eye by ripping on young, rich, 'ungrateful' black folks. That always works in the heartland.