He's Back! Keith Olbermann Gets New Gig Hosting Digital Series 'The Closer' For GQ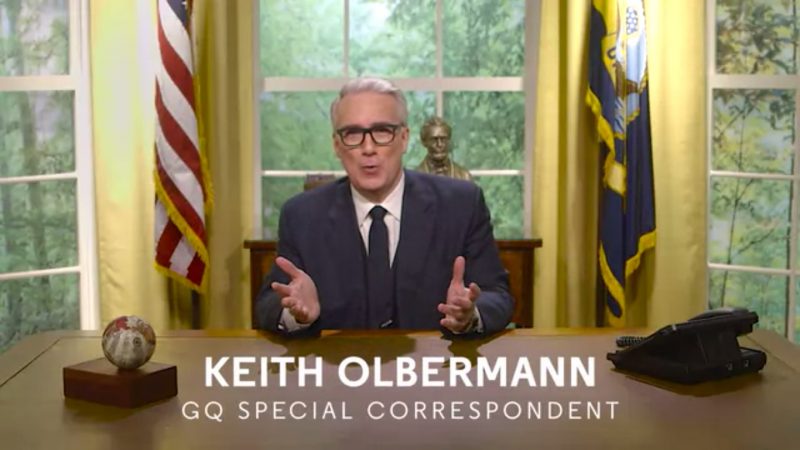 You just knew one of the more opinionated political commentators in America was absolutely beside himself that he was sidelined during the craziest election season this country has ever witnessed. Thankfully for him, he's finally been given another forum to express his sure-to-be polarizing yet entertaining thoughts on the subject.
As reported by Politico, former MSNBC host Keith Olbermann is back with a new digital series for GQ Magazine. The show, titled The Closer, will launch on Tuesday and will focus largely on the election, and specifically, on GOP nominee Donald Trump.
Olbermann will "be providing commentary on the election, with the flexibility to delve into other timely issues when relevant," a GQ spokesperson told POLITICO's Joe Pompeo. Olbermann will also be joining GQ as a "special correspondent."
Last year, it was rumored that MSNBC was looking at bringing the outspoken and notoriously temperamental anchor back to rejoin the primetime lineup after he left ESPN following a couple of years of hosting a sports opinion show. However, nothing materialized, and Olbermann has spent the last year-plus doing little more than tweeting and writing the occasional op-ed regarding this insane political environment.
You know this has just been killing him. Absolutely killing him. Especially considering there has been a dearth of strong, loud, unapologetic progressive voices in the media this cycle, especially with MSNBC and CNN devoting themselves fully to the idea of 'both sidesism.' (Obvious exceptions are Joy Reid and Rachel Maddow.)
GQ released a promo video for the new series. You can check it out below: