White Male Privilege's Biggest Threat: Strong American Women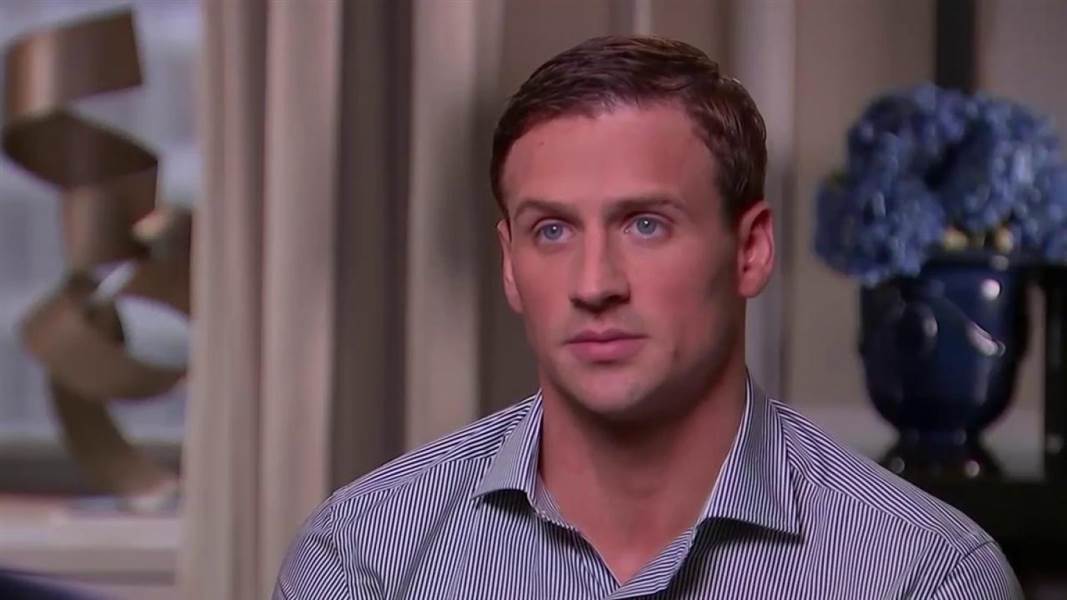 'Tis the season of the American woman. Following the conclusion of the 2016 Summer Olympic Games, the female athletes of Team USA are riding a dominant high. Per Greg Myre of NPR:
"No one is flying home from Rio with more medals than the U.S. women…
They won 27 of the 46 American golds. If the U.S. were divided into two countries, one male and the other female, those 27 golds for the women would tie them with Britain for most of any country, put them one ahead of China, and far ahead of the American men and everyone else."
Yes ladies! In this group of standout stars, African American women leaned right in for glory. As Joy-Ann Reid of MSNBC wrote:
"Rio 2016 been filled with #BlackGirlMagic: The 28 million people on average who watched daily in primetime and tens of millions who streamed the games online…saw our screens and Twitter timelines filled with stellar moments of achievement by African American women, offering all Americans the chance to respond with chants of 'U-S-A!' to the athletic exploits of black women, and watch our sons, and particularly our daughters, cheer, too."
A damned inspiring couple of weeks. And all this lady winning took place against a political backdrop where Hillary Clinton is on track to be elected the first female president in American history. In many ways it's never been a more exciting and hopeful time to be a woman in this country. Our gender is literally everywhere smashing through barriers, teaching little girls of all skin tones that the limits of possibility are drawn only by one's hard work and determination.
But if summer 2016 has been a celebratory feast for gifted, focused American women in sports and politics, our male counterparts have struggled. The ugly excesses of white male privilege have been on a world tour. It's been one embarrassing, frightening and disappointing moment after another for the reproducers of the patriarchal ideology – consciously or otherwise. Here's a brief rundown of this season's competitive exercises in white male disgust:
Sports – Especially Swimmers
What is it about water and tiny swim trunks that instills the belief in certain athletes that laws of humanity don't apply to them? Ryan Lochte is the most high-profile case of privilege run amok in this bucket. Although the decorated Olympian is half-Cuban by heritage, he and his Rio accomplices engaged in textbook entitled, drunken frat boy behavior. It's very clear that Lochte never believed his immaturity and lies posed a real threat to his storied career. However he's lost sponsorships and the 32 year-old's 2020 aspirations may now be in jeopardy.
When the story of the Lochte robbery "broke," no one doubted the veracity of his claims. Privilege combined easily with manipulation. He took eager advantage of Brazil's less than stellar crime rates and controversies surrounding preparation for the Games. In addition Lochte's abandonment of his teammates when law enforcement heat was applied reinforced public opinion that there's an entitled rat in our midst.
Gabby Douglas endured a firestorm when she forgot to put her hand over her heart during the gymnastics team medal ceremony. No one provided the 20 year-old sensation any cover. But for Lochte? "Let's give these kids a break. Sometimes you take actions that you later regret. They are magnificent athletes…Lochte is one of the best swimmers of all times. They had fun. They made a mistake. It's part of life. Life goes on. Let's go."
Lochte is a gross national embarrassment, however he's hardly alone inviting ignominy upon the male swimming cohort. Who can forget Stanford University rapist Brock Turner and his six-month jail sentence? Three felony counts mostly overlooked because after all, let's not ruin a talented boy's life over the physical and emotional destruction of another human being.
Apparently the more sports in which a young man excels, the more leeway he has to rape and assault. Thus we learned this week that high school jock David Becker can victimize two classmates and receive a probationary slap on the wrist. Why? "Anything harsher would have impeded his chances of having a college experience."
The Trump Campaign
The list of this team's misogynist crimes of white male privilege is almost too long and depressing to absorb. Let's look at just a few of the lowlights from each scummy member.
Paul Manafort – Fired, possible foreign agent who may or may not have received $12.7 million in payouts from Ukrainian interests with pro-Kremlin sympathies. Still had time to make regressive observations about female voters such as this: "Women in this country feel they can't afford their lives, their husbands can't afford to pay for the family bills."
Roger Ailes – "Resigned" from his long-time perch as Fox News Svengali after decades of sexual harassment and other female employee abuses amassed into an unignorably huge scandal for the network. Almost immediately Ailes was hired by Team Trump to coach Donald through debate season.
Steve Bannon – The unapologetic hate monger is Trump's third campaign manager since the end of May. So disgusting a human that former employees of way right-leaning Breitbart News won't excuse him.
Donald Trump is a rich white man that can and does say anything, engaging an unethical team that has fleeced the American public repeatedly with very few consequences. If a person of any other hue or gender spoke the inflammatory, violent words attributed to his campaign, they'd be labeled "thugs." If Barack Obama had ever alluded to someone assassinating his opponent, he'd be behind bars rather than concluding a second term.
The privileged madness surrounding white males in sports and politics is pervasive and relentless. It's been a demoralizing season of sinister bullshit from all XY chromosome sides. The ladies in the field have provided beautiful moments of encouraging reprieve. May the summer of the American woman grow in strength and color through the fall and beyond.