The Cursed Child: Reviewing The Latest Addition To The Harry Potter Universe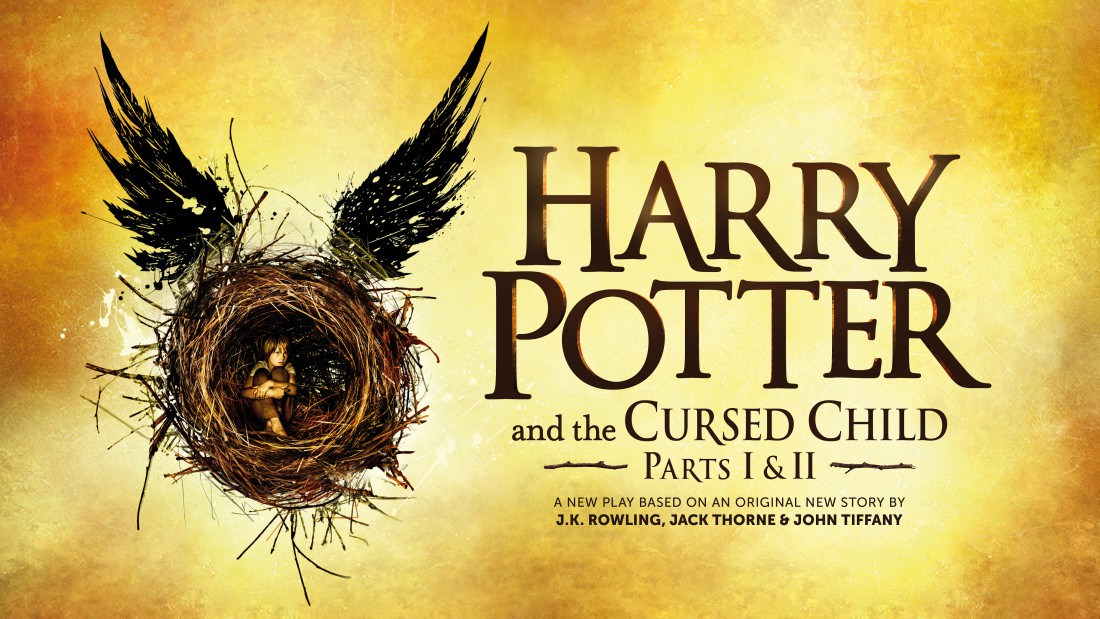 How do you follow up something world-changing like the Harry Potter series?  Especially if you're not its original author?  And especially if it's not even in the same format as the originals?  Jack Thorne attempts to answer these questions in his play, based on a story he conceived with J.K. Rowling and John Tiffany, Harry Potter and the Cursed Child.
At midnight on the 31st, shortly after the play opened in London, and on Harry Potter's birthday, the playscript of Cursed Child was released in bookstores.  I was among those who bought it at a midnight release party and then read it in the following predawn hours.  I loved it.  For those wondering what to expect, here are a few (spoiler-free) notes.
FIRST, know that the play is a sequel, focusing on the children of Harry and his contemporaries.  Don't expect to see the Harry Potter–or, for that matter, the Hermione, Ron, Ginny, or Draco–that you know.  These are not shell-shocked teenagers, but rather adults struggling to raise their children through their (unacknowledged) PTSD and despite their ignorance of what it is to be a child in peacetime.  The real heart of the play, however, is a small collection of their children, lead by young Albus Potter and his friend Scorpius Malfoy.
SECOND, remember that a play is not a novel.  Nor is it a movie.  This storytelling format is different from anything you have seen before in the Harry Potter universe.  When you read, consider the way timing works on stage, what is conveyed in dialogue that is not conveyed in narration and vice versa.  Imagine the special effects, but also imagine the scope of the theatre and the smell of the wooden stage and the breath of the people near you in the audience.  This is the best advice I can give for coping with the change.
THIRD, know that the play has flaws.  I don't want to spoil your reading experience, or the fascinating discussion that is sure to unfold over the next few weeks, by pointing them out here.  But be prepared.
FOURTH, the author is not J.K. Rowling.  The writing is not the same as Rowling's.  The only way to enjoy this book is to read it for what it is and go with the flow of a new spin on things while still reveling in revisiting old worlds.
I really enjoyed Cursed Child.  Those who disagree with me can take it up with my upcoming, in-depth, spoiler-riddled analysis of the play.  For those who have yet to begin: dig in, and fear not.
There's magic to be found.