It Looks Like We Now Know Why Megyn Kelly Hasn't Come To Roger Ailes's Defense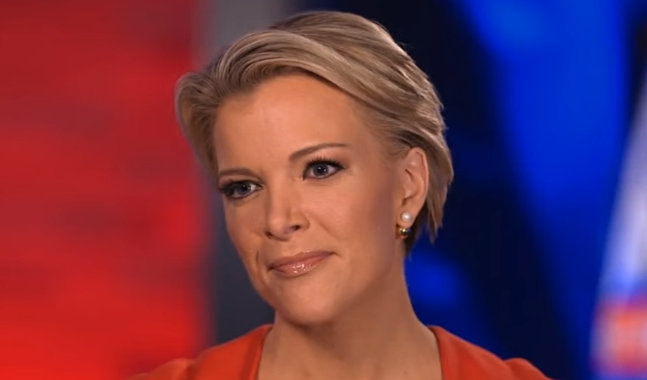 I think we've found the reason why Rupert Murdoch has moved quickly to push Roger Ailes out as chief of Fox News. It is the same reason why the network's biggest star has remained deafeningly silent on the sexual harassment claims made against the head of the channel.
A day after it was reported that Murdoch and his sons were giving Ailes the boot after retaining a renowned New York lawfirm to investigate Gretchen Carlson's suit against the Fox News exec, New York Magazine's Gabriel Sherman has reported that Megyn Kelly told the firm's investigators that Ailes made sexual advances towards her about a decade ago.
From the article:
According to two sources briefed on parent company 21st Century Fox's outside probe of the Fox News executive, led by New York–based law firm Paul, Weiss, Kelly has told investigators that Ailes made unwanted sexual advances toward her about ten years ago when she was a young correspondent at Fox. Kelly, according to the sources, has described her harassment by Ailes in detail.
Sherman also noted that Ailes has taken advice from Rudy Giuliani and Donald Trump, two men well-learned on infidelity and treating women like shit, on how to handle this situation. Apparently, some of the advice has been to orchestrate a defense of him from female subordinates while issuing stealth attacks on Kelly in the press for failing to support him.
According to two sources, Monday afternoon lawyers for 21st Century Fox gave Ailes a deadline of August 1 to resign or face being fired for cause. Ailes's legal team — which now includes Susan Estrich, former campaign manager for Michael Dukakis — has yet to respond to the offer. Ailes has also received advice on strategy from Donald Trump and Rudy Giuliani, sources say.
Ailes's strategy so far has included attacking Kelly in the press. According to sources, Ailes spokesperson Irena Briganti has been criticizing Kelly to reporters, saying she is selfish to not stand up for the man who gave her career opportunities. Roughly a dozen Fox women have praised Ailes since Carlson filed her suit. According to a Fox source, the pro-Ailes campaign has been led by Fox anchor Kimberly Guilfoyle, who has filled in hosting Carlson's former 2 p.m. time slot.
Many, including yours truly, felt there was something up with Kelly's silence on the matter. It appears our speculation proved correct in this instance. Meanwhile, we wait to hear from the Ailes camp on his decision and if he'll slink away quietly or force the Murdochs to can his ass publicly.