In Wake Of Sexual Harassment Lawsuit, Fox News' Roger Ailes Getting The Boot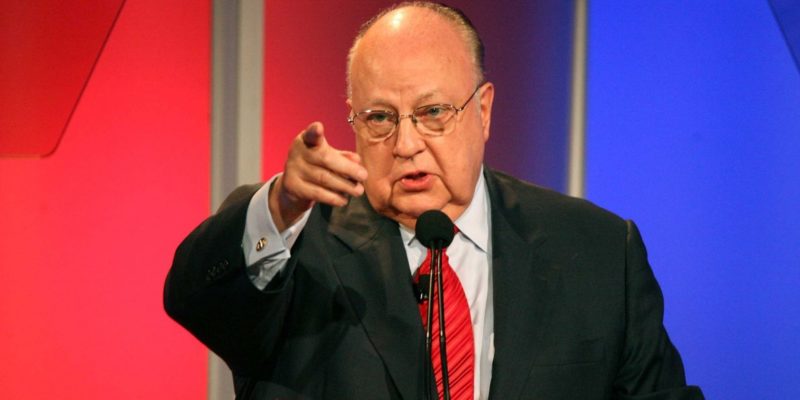 Well, it looks like those who are truly in charge of Fox News are taking the sexual harassment lawsuit filed by former host Gretchen Carlson against chief Roger Ailes seriously.
New York Magazine's Gabriel Sherman is reporting that News Corp CEO Rupert Murdoch, along with his sons, have decided to remove Ailes as the head of the Fair & Balanced network. The decision comes after they retained renowned New York lawfirm Paul, Weiss to investigate the allegations made by Carlson. It appears there was some fire to go along with that smoke.
According to Sherman's reporting, it appears that the Murdochs are just as troubled by Ailes' conduct since the lawsuit was filed as the claims made by Carlson. In the wake of the allegations, the Fox News exec has apparently pushed employees of the channel to publicly come to his defense. While this is to be somewhat expected, the lengths to which Ailes went crossed some obvious lines, and that there was an attempt to intimidate employees from speaking honestly about Roger's behavior.
While Gretchen Carlson's sexual-harassment lawsuit against Ailes sparked the investigation, sources say it has expanded into a wide-ranging inquiry into Ailes's controversial management style. The interviews are now being conducted at Paul, Weiss's midtown offices because of concerns that the Fox offices could be bugged, sources say. The lawyers are seeking to interview former female employees of Fox News in addition to current staff. They are also looking into the appropriateness of Ailes's pressuring employees to speak out on his behalf, against his accusers. For instance, they are focusing on an op-ed written by Fox Business anchor Neil Cavuto in which Cavuto called the allegations against Ailes "sick." As Cavuto is a manager at Fox News (his title is senior VP and managing editor), his comments could be seen as part of a corporate attempt to silence women who would speak out.
Sherman noted that with news of Ailes' departure hitting the network, many of those who were fiercely loyal to the 76-year-old former Republican strategist are "scared to death" at would could happen to them once he's gone.
At this point, it looks like Rupert and sons are just trying to figure out when to kick Ailes to the curb. With the Republican National Convention kicking off on Monday afternoon, they may want to wait until this weekend to formally announce his departure.
But, make no mistake –he's gone.