Megyn Kelly's Silence On Roger Ailes' Alleged Sexual Harassment Is Deafening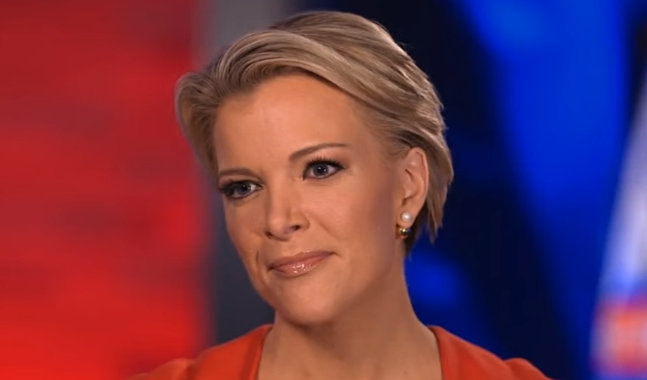 It has now been a few days since the bombshell announcement that longtime Fox News host Gretchen Carlson was no longer with the network and had filed a sexual harassment lawsuit against Fox News chief Roger Ailes. Her lawsuit alleges that her contract was not renewed last month in retaliation for her refusing to have a sexual relationship with Ailes. It also highlights a lengthy history of harassment and sexism that she had to endure during her 11 years at the network, by both Ailes and former colleague Steve Doocy. (Doocy was not named in the suit.)
As expected, Ailes has vociferously denied the allegations, claiming Carlson is just trying to get retribution for her firing due to low ratings. (It should be noted that Carlson's program was the top-rated program in its timeslot among cable news programs.) And, doubly expected, Ailes has gotten many of his current and former employees to go on the record in defending him.
Many of the most prominent members of the Fox News family have either issued statements or used their programs to come to Ailes' aid. Sean Hannity has called the allegations "BS," claiming every woman he's talked to has denied Ailes harassed them. Brit Hume wondered why Carlson didn't quit beforehand if she were being treated poorly. Many female hosts, past and present, said that Ailes never approached them, the claims were "absurd" and one would be hard-pressed to find a greater "champion of women" than the former Republican strategist.
But, alas, one high-profile Fox personality has yet to pull her wagon into the circle — Megyn Kelly. The network's biggest star, who Ailes groomed over the past decade or so to become the standard-bearer for Fox, has been on radio silence regarding this situation. Now, it should be noted that Kelly's contract is set to expire soon, and she could be looking at a big offer from one of the cable news competitors or a broadcast network. It is a poorly kept secret that she wants to be the next Barbara Walters, spending her time doing primetime interviews with big-name celebrities, which is why Ailes set her up with the Megyn Kelly Presents special on FOX earlier this year.
And, as Jezebel's Anna Merlin noted, Kelly has been cast in a more sympathetic light recently, getting all kinds of positive mainstream press coverage:
Kelly has come in for a round of very warm press coverage this year, spurred by her handling of Donald Trump's gross verbal attacks. Vanity Fair lauded her as "a newly minted role model for women" and she's featured in Sheryl Sandberg's new "Lean In Together" campaign, where an ideologically incoherent group of famous women vaguely proclaim how much they support other women.
So could this just be a situation where she's just trying to keep her nose clean and stay far away from anything controversial while she weighs her next career move? Or could it be something else entirely?
New York Magazine's Gabriel Sherman, who has covered Fox News for years, published a piece last week in which six women claimed that Ailes had harassed them in the past. Only two of the women went on the record, and all of the incidents happened in the 1960s to 1980s, however, what was alleged is very disturbing. On top of that, Carlson's lawyers state that over a dozen women have contacted them saying they're victims of Ailes' sexual harassment.
Therefore, one has to ask — is Megyn Kelly's silence just an attempt to stay out of the mix while she ways her next move, or is it because she can't defend Ailes? That she knows something, or has been witness to something? Yes, this is nothing but rank speculation, but will remain floating out there until she at least makes some comment about the issue.
The longer she stays mum, the louder that silence is.