Patterns Of Grief: Ranking Responses To The Orlando Shooting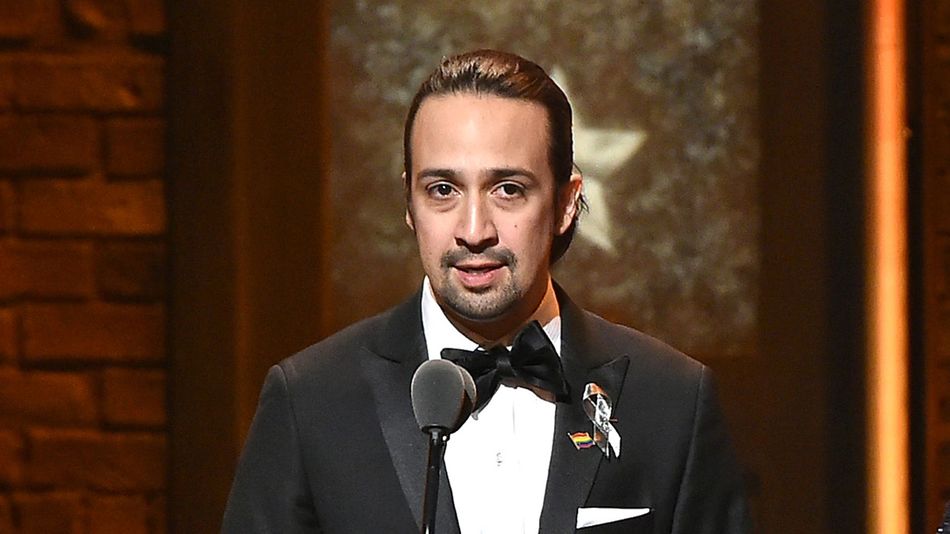 It takes a lot to shock us these days.  It's a matter of self-preservation.  Mass shootings have begun to feel almost like a daily occurrence, the cycle of grief having turned into a stream.  How could we possibly have time to feel every wound in our nation and still go about daily life?
Nonetheless, the shooting at Pulse nightclub in Orlando is shocking.  With 49 declared dead and as many more wounded, it is the worst mass shooting in U.S. history and the worst terrorist attack to take place on our soil since 9/11.  And, Pulse being a gay nightclub, the attack was targeted directly at our LGBT community, during a Pride month when they otherwise would have had much to celebrate.  The pain, for every American, is almost unbearable.
Still, somewhere under the weight of our grief, we must remain aware of who is using it and how.  For this reason, I am ranking a few of the major responses to the shootings.  They are in order from best to worst — oh yes, I am saving You-Know-Who for last.
This list skimps on Republicans, because how many of us actually take their words seriously?  I've included only Rubio because he is a Floridian and Trump because he's a threat.
Best: The Tony Awards
Broadway's biggest awards night was the story I'd hoped to cover today, before it was eclipsed by this awful tragedy.  The showrunners of the event seemed in every way to have graciously conceded the spotlight to the victims, acknowledging the tragedy.  Each presenter wore a silver ribbon to express solidarity, and host James Corden replaced his opening comments with a few simple remarks:
"All we can say is you are not on your own right now.  Your tragedy is our tragedy.  Theater is a place where every race, creed, sexuality, and gender is equal, embraced, and loved.  Hate will never win.  Together we have to make sure of that."
Similar comments were made throughout the show, the best among them these lines from the sonnet with which Lin-Manuel Miranda, creator of Hamilton, accepted his award for Best Score of a Musical:
We chase the melodies that seem to find us
Until they're finished songs and start to play
When senseless acts of tragedy remind us
That nothing here is promised, not one day.
This show is proof that history remembers.
We live through times when hate and fear seem stronger.
We rise and fall and light from dying embers
Remembrance that hope and love last forever.
Love is love is love is love is love is love is love
Is love cannot be killed or swept aside
I sing Vanessa's symphony.  Eliza tells her story.
Now fill the world with music, love, and pride.
The Hamilton cast removed prop muskets from their performance in deference to our nation's grief.
2. The Stonewall Inn, New York City
The site is of vital importance to America's LGBT history, and yesterday hundreds rallied there for a vigil, leaving flowers around a sign that read "stop the hate."  Several waved rainbow flags, and interviewees expressed solidarity with the victims and anti-gun sentiments.
3. President Obama
This man will be remembered not only as a great President, but as a great speaker.  Urging us "not to give into fear or turn against each other," he stated that "attacks on any American — regardless of race, ethnicity, religion or sexual orientation — is an attack on all of us and on the fundamental values of equality and dignity that define us as a country."
While Obama, like almost every politician who has spoken on this issue, did turn toward action at the end of his speech, his response was perhaps the least politicized: "This massacre is therefore a further reminder of how easy it is for someone to get their hands on a weapon that lets them shoot people in a school or in a house of worship or in a movie theater or in nightclub.  And we have to decide if that's the kind of country we want to be. And to actively do nothing is a decision as well."
Given that the shooting was perpetrated using a legally purchased assault rifle, that should be something we can all agree on.
4. Hillary Clinton
My girl didn't do as well as I'd hoped, but she still hit the important points.
For the good: she noted that it's Pride month, saying, "To the LGBT community: please know that you have millions of allies across our country. I am one of them. We will keep fighting for your right to live freely, openly and without fear. Hate has absolutely no place in America."  She also noted, in a saw that's beginning to sound old despite its consistent truth, that further gun control is needed.
Questionably, she also said that "we need to redouble our efforts to defend our country from threats at home and abroad" of terrorism.  The addition of the phrase "at home" was a good one, reminding us we are just as endangered by domestic terrorism as international, but the warning to stay vigilant against The Terrorism always falls flat on the day of a tragedy, reading almost like victim-blaming.  A definite faux pas for such a careful speaker and established liberal.
5.  Bernie Sanders
I love The Bern, even if he is embarrassing himself by staying in a race he has long since lost.  Still, he is not known for his sensitivity.  After briefly noting that the shooting was "unthinkable" and "just hopes go out to those who were shot that they can recover," Bernie launched into a pro-gun-control rant.  I agree with his sentiments that "we should not be selling automatic weapons which are designed to kill people," but with almost no address to the victims, their families, the LGBT community, or the depth of the tragedy, this passionate and no doubt lovingly meant defense of gun control came off a little bit callous.
6. Florida Democratic Senator Bill Nelson
The watchword was terrorism; Nelson sounded almost like a Republican in his statement, emphasizing the "link to Islamic radicalism."  He added that "as we all mourn the senseless loss of life and investigators continue to learn more, we must remain vigilant and remember that if you see something, say something."
7.  (Honorable mention: The Worst): Marco Rubio
I'm not normally one to express sympathy for Rubio, but the man looked exhausted in his statement.  Okay, sympathy over.  He spoke prolifically on the threat of radical Islamism, and (truthfully but not sensitively) on the threat of "home-grown" Islamic terrorism–as if that's the only kind of home-grown terrorism our country faces.  But the piéce de résistance of his comments came when he, a staunchly anti-gay legislator, fumblingly attempted to comment on the shooting's status as an anti-gay hate crime:"If in fact this terrorist attack is one inspired by radical Islamic ideology, it is quite frankly not surprising that they would target this community in this horrifying way, and I think it's something we'll have to talk about some more here, across the country."
Golly, good thing it's only Muslims that can feel that way.
8. (The Worst of the Worst): Donald Trump
I apologize for subjecting you to this screenshot from Trump's Twitter feed:
What can we expect from this man?  Certainly not basic human empathy.  Certainly not decency.  Certainly not a willingness to work together with others or put aside grudges in a difficult time.  Certainly not the least sensitivity to the victims.
That would be too much to ask from a Presidential candidate.
I've put the evidence before you.  When the worst of your grief passes, return to it, and think about who we are and who we should be.