#Ham4Ham Is The YouTube Treasure Everybody But You Is Watching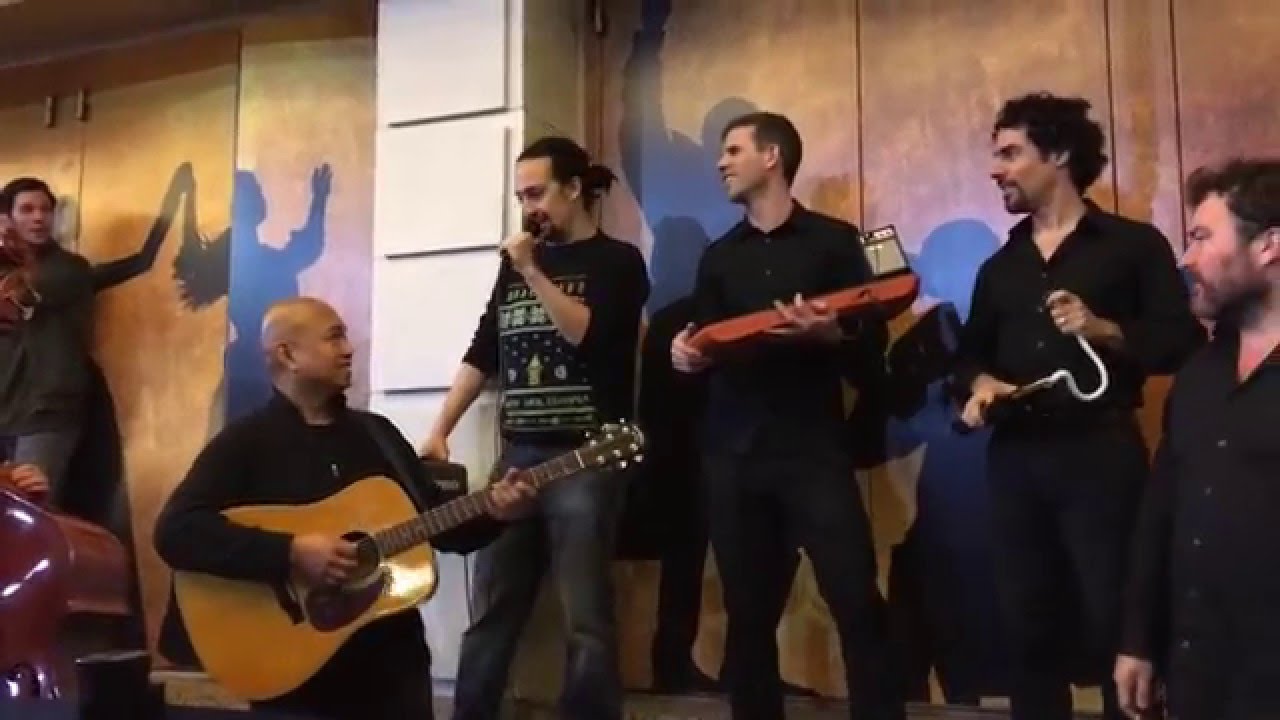 If you haven't listened to the soundtrack of the Broadway hit Hamilton yet, well, all I can say is I told you so, so don't blame me.
But you may not know about Ham4Ham.  There is a lottery for Hamilton tickets every night, and those whose names are drawn get tickets for $10.  (Thus, a Hamilton for Hamilton).  When Lin-Manuel Miranda, author and star of the show, noticed that people were lined all the way around the block for the Ham4Ham lottery, he began bringing cast members outside for brief improvised pre-show performances, so that those who were unlucky would not go away completely unrewarded.
Since the weather has become entirely intolerable, Miranda has moved Ham4Ham indoors, which has allowed him to bring in even more Broadway greats (and other celebrities) as guest stars.  And it is incredible.  Enjoy the above video, of the great Audra McDonald singing a song from Hamilton in her Tony-winning character of Billie Holiday.  And then go to the YouTube channel, where you can see Elmo singing with George Washington and Miranda living his lifelong dream of participating in a Broadway production of Les Miserables.
There's no accounting for taste, but if you don't enjoy this then you probably have no soul.