Who Radicalized This Guy? Robert Dear Shouts "I Am A Warrior For The Babies" In Court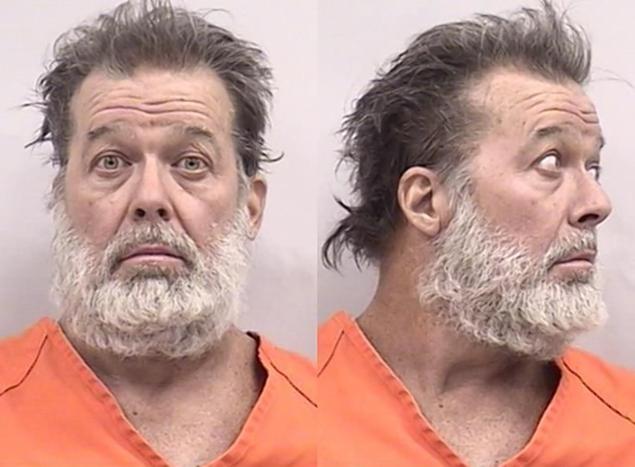 Hey, remember Robert Dear? Yeah, before the whole country lost its collective shit and began contemplating the banning of Muslims from the country in the wake of the San Bernardino shooting, another shooting by a religious fundamentalist had briefly caught our attention. On Wednesday, Dear appeared before a court to be advised of the 179 charges he was facing in relation to his shooting spree at a Colorado Planned Parenthood clinic last month.
Well, if there was any doubt that Dear was an anti-abortion extremist influenced by too much right-wing media, that went by the wayside Wednesday afternoon. Continually interrupting the proceedings, Dear stated that there wouldn't be a trial, that he was guilty and that he was a "warrior for the babies." He also wouldn't let his attorney speak and said that he would no longer meet with him.
Robert Dear interrupts court in Colorado Springs: "I am guilty. There is no trial, I am a warrior for the babies" & "Protect the babies"

— Jake Tapper (@jaketapper) December 9, 2015
Dear wasn't asked to enter a plea on Wednesday as that will occur at another time. However, it isn't clear what impact his outburst will have going forward. He was shackled during his court appearance. Prosecutors are currently deciding whether or not they will seek the death penalty for the mass shooting that took the lives of three people, including a police officer, and injured nine more. In all likelihood, Dear would welcome the death penalty, as that will give him his martyrdom that he appears to be craving.
Of course, while Donald Trump continues to build support by using anti-Muslim rhetoric in the wake of the San Bernardino tragedy, which was perpetrated by a husband-and-wife team who had become radicalized, many have conveniently forgotten all about Dear. As we hand-wring about 'radical Islamic terrorism' and why the President won't say those three words, those on the right will let you know that Dear is just crazy and extreme rhetoric about Planned Parenthood selling fetal parts and killing babies had NOTHING to do with his actions.