Chuck Schumer Says He Won't Be 'Dictated' to by Mitch McConnell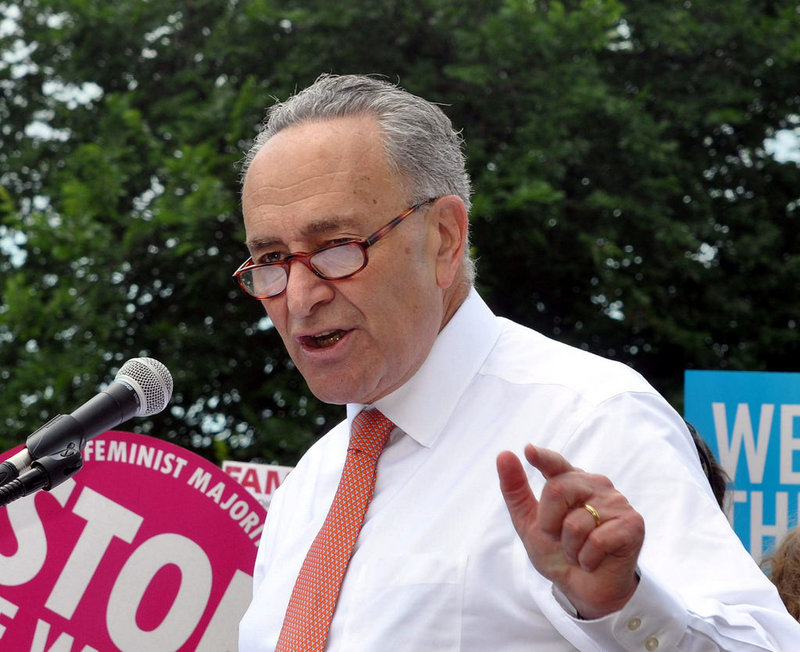 Senate Majority Leader Chuck Schumer has said he won't allow Senate Minority Leader Mitch McConnell to call the shots as Democrats and Republicans work to find a power sharing arrangement in the evenly divided chamber ahead of the forthcoming impeachment trial.
Schumer told MSNBC's Rachel Maddow on Monday that McConnell, who was until recently majority leader and is still widely considered one of the most powerful men in the Republican Party and the country, would not control the Senate.
He complained that during negotiations McConnell "went to the floor and said, 'I won't do it unless you Democrats do this.' 'Demand what I want.' He's not the majority leader. He's the minority leader. And he is not going to get his way. We are not going to do what he wants and that is universal, Rachel, in my caucus."
"We will not let Mitch McConnell dictate to us what we will do and not do. Period. And these first five days have shown that. And as I said, my caucus is totally united from one end to the other that we're not letting him go forward," Schumer went on.
He went on to explain that Senate Democrats would look at legislation on its merits, though he recognized that a bipartisan approach might be difficult.
"Isn't the lesson there that it's not worth trying to get bipartisan legislation because it will weaken it and make it worse and they're never going to vote for it, anyway?" Maddow asked.
"Our north star has to be the legislation itself. It has to be big and bold and strong. If Republicans work with us to get good, strong, legislation, yes, but I agree with you," Schumer said.