'New Voice' in GOP Who Wants Trump 'Held Accountable' Voted Against Impeachment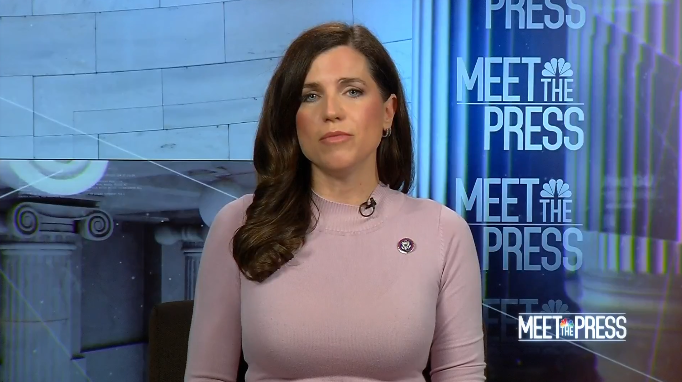 Freshman Congresswoman Nancy Mace (R-SC) said Sunday she wants to be a "new voice" in the Republican Party who wants to hold President Donald Trump accountable for his incitement of the deadly Capitol Hill riots earlier this month.
But impeaching the president wasn't the way to do it, she explained on Meet the Press, because she had reservations about the process.
"The fact that we bypassed [the] Judiciary [Committee], the fact that we didn't open up an investigation, that we bypassed due process — that set a dangerous constitutional precedent for others," Mace claimed.
"Even if you think the president is guilty as hell, like many do believe, there has to be due process, there has to be an investigation…even if it's through a special committee or Judiciary," she added. "I think you would have gotten more Republicans on board if it were done with due process and with an investigation."
Ten Republicans voted for impeachment while 197 voted against it.
When host Chuck Todd raised the issue of timing and how many in Congress believed an impeachment should be carried out as soon as possible, Mace said she favored censuring the president, which she claimed could prevent him from holding office in the future.
But that is a legally murky issue, as Todd pointed out.
"In fairness, there are a lot of constitutional questions about whether Congress can bar someone from holding federal office again without going through the impeachment and conviction process," he said.
Mace responded that the "complex" topic should have been put up for debate but the opportunity just wasn't there.
Watch the video above, via NBC.