'His Toys Are Being Taken Away From Him,' CNN's Jim Acosta Says After Trump's Twitter Ban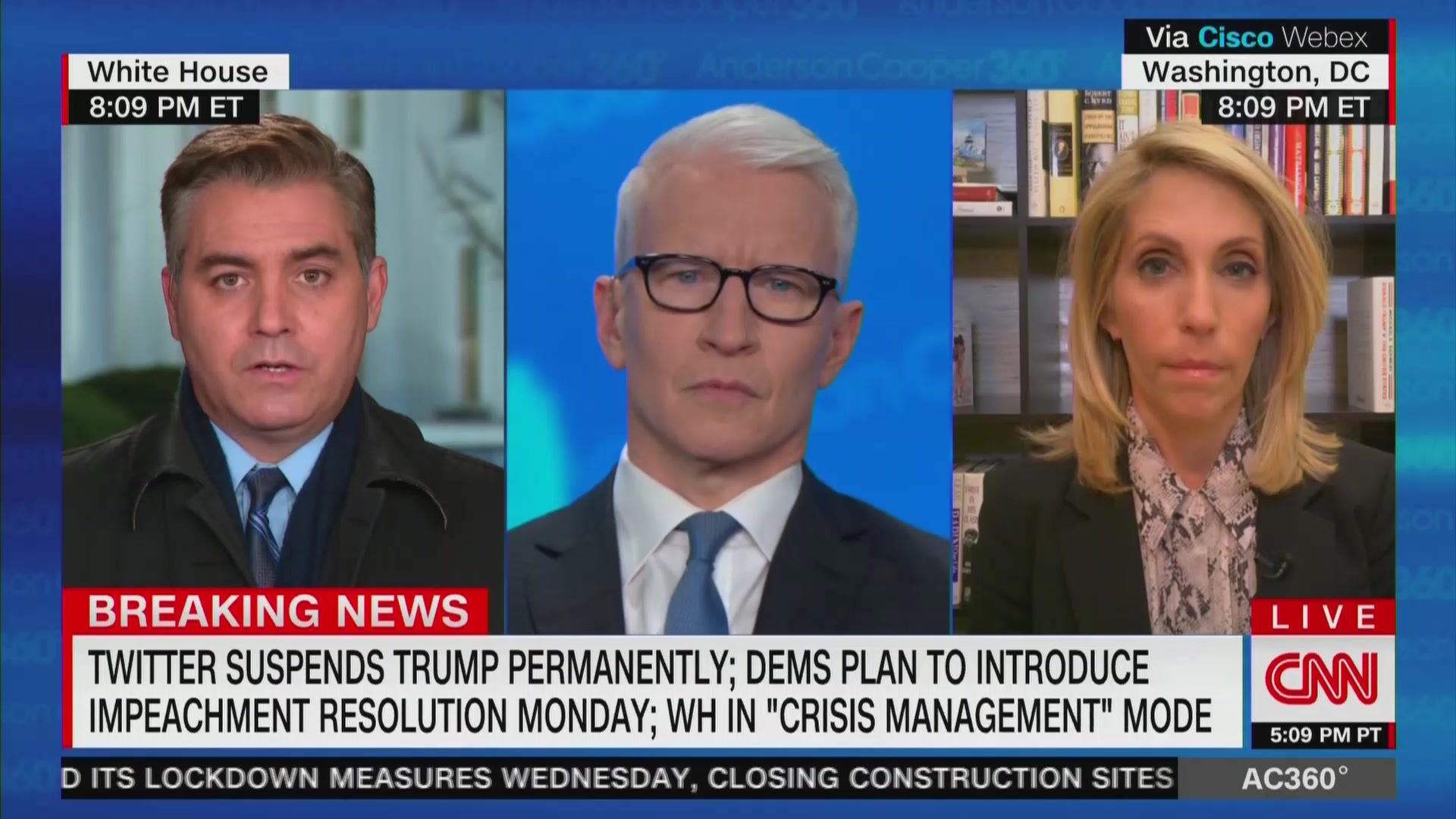 Following Twitter's removal of President Donald Trump's personal account on Friday, CNN Chief White House Correspondent Jim Acosta likened the moment to a child who's punished by having their toys taken away.
"The president is not dealing with reality, he's been unstable and ranting and raving and so on. And in terms of being taken off of Twitter, it makes you wonder what he's going to do next?" Acosta said on Anderson Cooper 360.
"This, in a way, it will be seen by the president as a provocative act. He has been emasculated, to some extent, by Twitter this evening. If you think about it, and Dana was alluding to this, of all the toys that Donald Trump likes to play with, it's his Twitter account that he prizes it most of all."
"It's like when Air Force One and 'The Beast' are taken away from him on January 20th. His toys are being taken away from him and it's not going to sit well with this president, obviously."
Acosta said that the White House has been in "crisis management mode" after supporters of the president breached the Capitol on Wednesday, causing many to demand his impeachment and removal from office.
Watch the video above, via CNN.