Tapper: GOP's Attempted Election Overhaul Is a 'Bloodless Coup'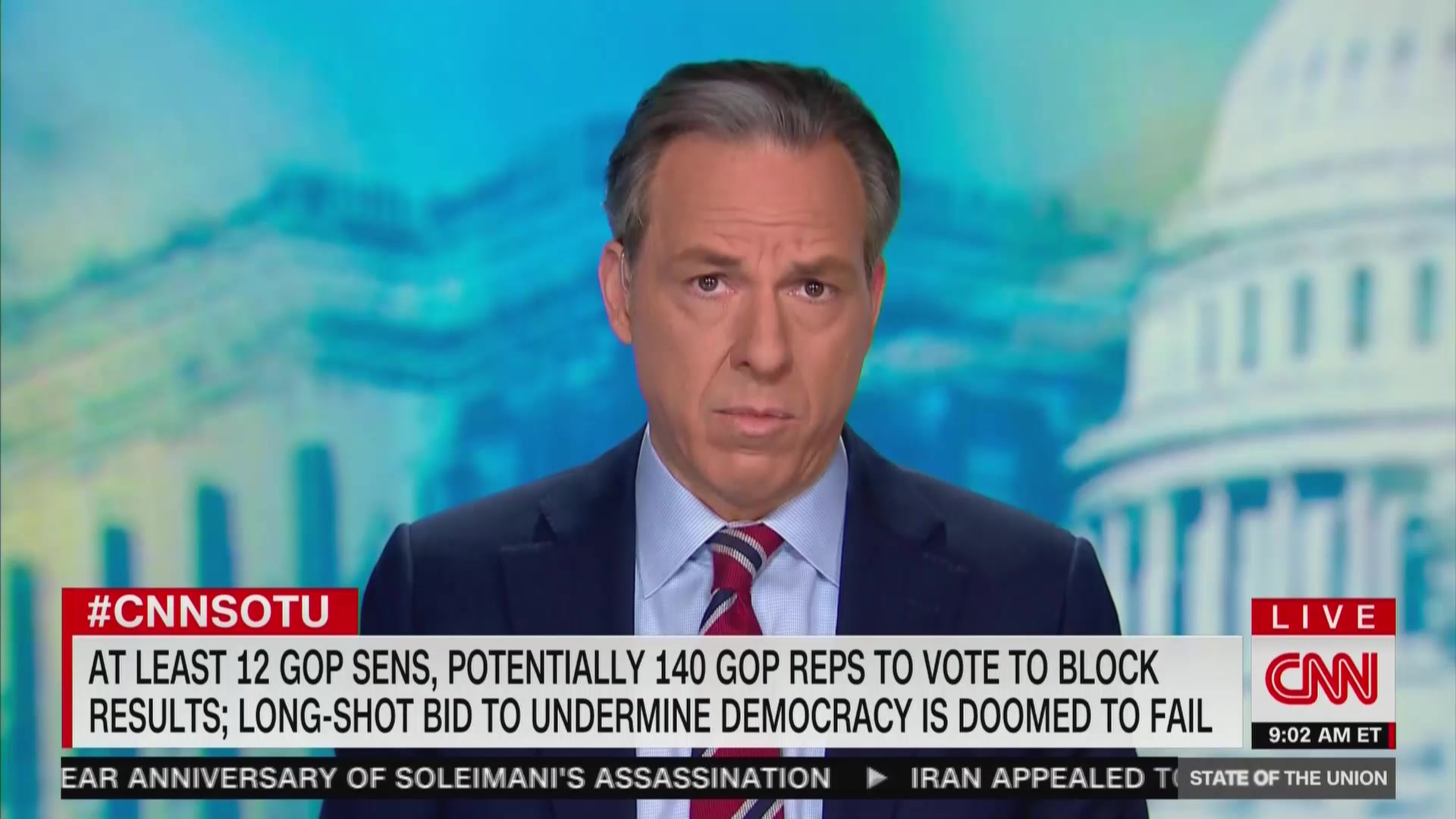 CNN State of the Union host Jake Tapper began his show Sunday with a rebuke of the dozen Republican senators who said they would challenge the election results in Congress when the electoral votes are counted.
"With around 3,000 Americans dying every day, what are the president and a big chunk of congressional Republicans focused on? Undermining the results of the election — essentially a bloodless coup, leading the Republican Party to a state of turmoil."
Those senators include Missouri's Josh Hawley, Texas' Ted Cruz and Wisconsin's Ron Johnson, who on Sunday continued to push unsubstantiated claims about the election on Meet the Press.
"We invited each of the 12 senators involved in plotting this disgraceful effort to come on the show this morning to try to defend and explain their position. Each of them declined or failed to respond," Tapper noted.
The CNN host then quoted former president and Civil War general Ulysses S. Grant. "There are but two parties now: traitors and patriots."
"How would you describe the parties today?" he asked.
Watch the video above, via CNN.