Rudy Giuliani's Star Voter Fraud Witness Claims Obamas Created COVID-19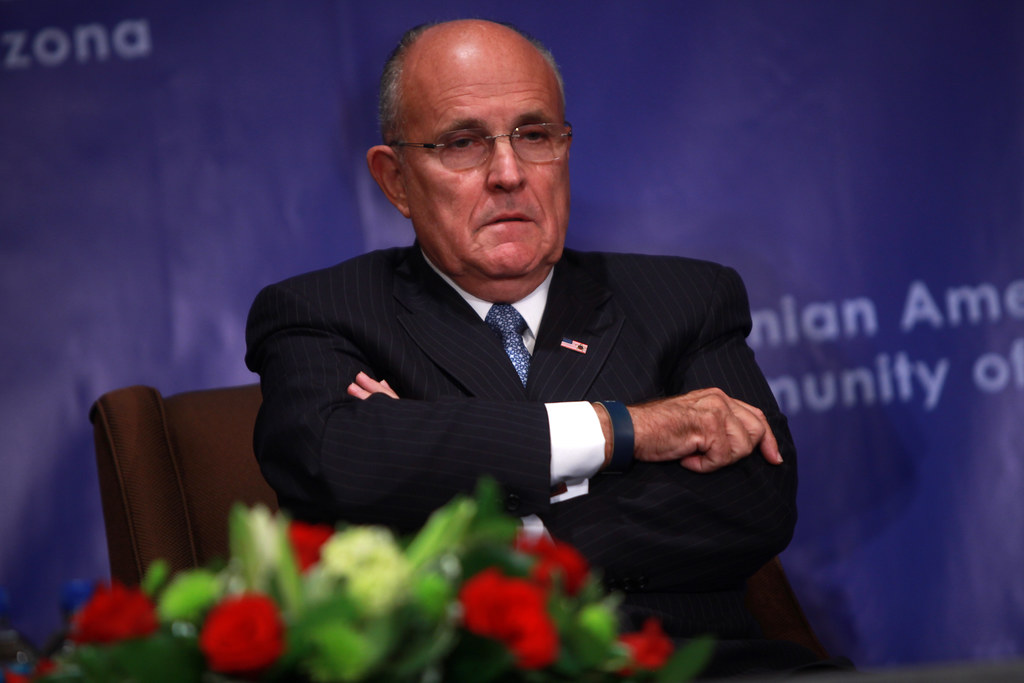 One of former New York Mayor Rudy Giuliani's star witnesses in his attempt to overturn election results in Michigan has claimed that COVID-19 was created in a lab in the Chinese province of Wuhan and that former President Barack Obama was behind it.
Melissa Carone, who went viral following her testimony before the Michigan House Oversight Committee on December 2 and was subsequently parodied by Saturday Night Live's Cecily Strong, gave an exclusive interview to SarahPalin.com, published on Tuesday.
Carone was responding to criticism she'd received when she made the comments about the ongoing pandemic.
"This is what they do to Trump," she said. "It's not going to work with me. I won't back down because I am very religious and I know God is watching over me. This started with COVID. The Obamas funded that Wuhan lab to make COVID. Then the impeachment process. They've used every avenue possible to cheat, they used Dominion. Dominion software was created to cheat. I have a binder from Dominion that proves this. There's so much more that will be exposed."
There is no evidence for these claims. COVID-19 originated in Wuhan but suggestions it was developed in a lab have been debunked and are widely seen as a conspiracy theory aimed at discrediting China. There is also no suggestion that the Obamas were somehow involved.
Carone also reiterated claims of mass voter fraud in Michigan involving Dominion Voting Systems machines. A judge has already dismissed her claims as not credible.
"At least 60-70,000 votes were compromised," she said. "A big van showed up at four in the morning with all the ballots marked for Biden. I believe there was no data loss. They found out Trump was ahead in my personal opinion, and sprung into action."
SarahPalin.com is owned by former Alaska Governor Sarah Palin, who was Senator John McCain's running mate in the 2008 presidential election, losing to Obama and Joe Biden. Once a darling of the Republican right, Palin's star has waned in recent years.