Donald Trump Won't Say If He Has Confidence in Bill Barr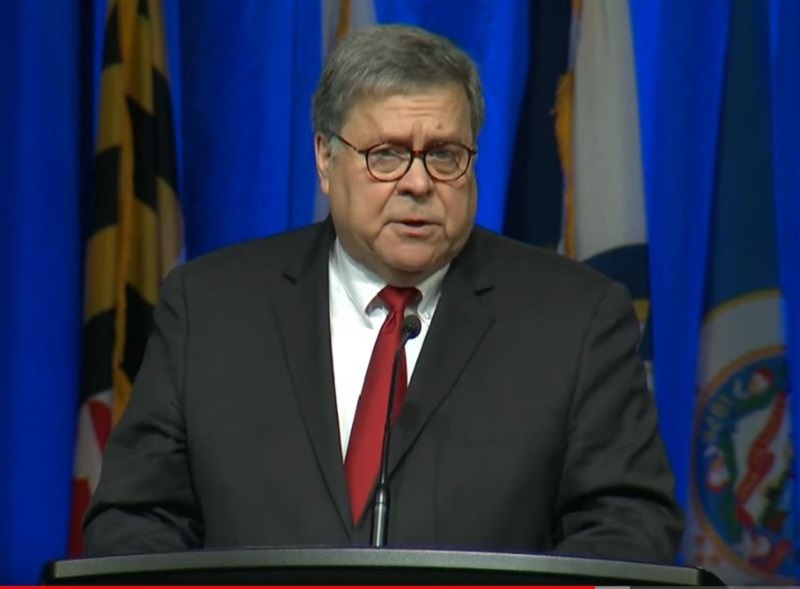 President Donald Trump refused to say on Thursday whether he still had confidence in Attorney General William Barr after Barr told the Associated Press this week that the Department of Justice and the FBI "have not seen fraud on a scale that could have affected a different outcome in the election."
Speaking at an Oval Office event, Trump said of Barr "He hasn't done anything yet."
Trump was asked if he had confidence in the attorney general, whom critics have charged with being too eager to protect the president. Trump is reportedly incensed with Barr over his comments to AP as he continues to push unsubstantiated claims of voter fraud.
"Ask me that in a number of weeks from now. They should be looking at all of this fraud. This is not civil. This is criminal stuff. This is very bad criminal stuff," Trump said.
"When he looks he'll see the kind of evidence that right now you are seeing in the Georgia Senate," he said.
"They are going through hearings right now in the Senate and they are finding tremendous volumes. So, they haven't looked very hard. Which is a disappointment to be honest."
So far, the Trump campaign has produced no evidence of voter fraud and a flurry of lawsuits in key states have failed, often following critical comments from judges. Trump is due to leave office on January 20 but there is still a possibility he will fire Barr before then.