Fauci Warns of 'Superimposed' Coronavirus Surge After Thanksgiving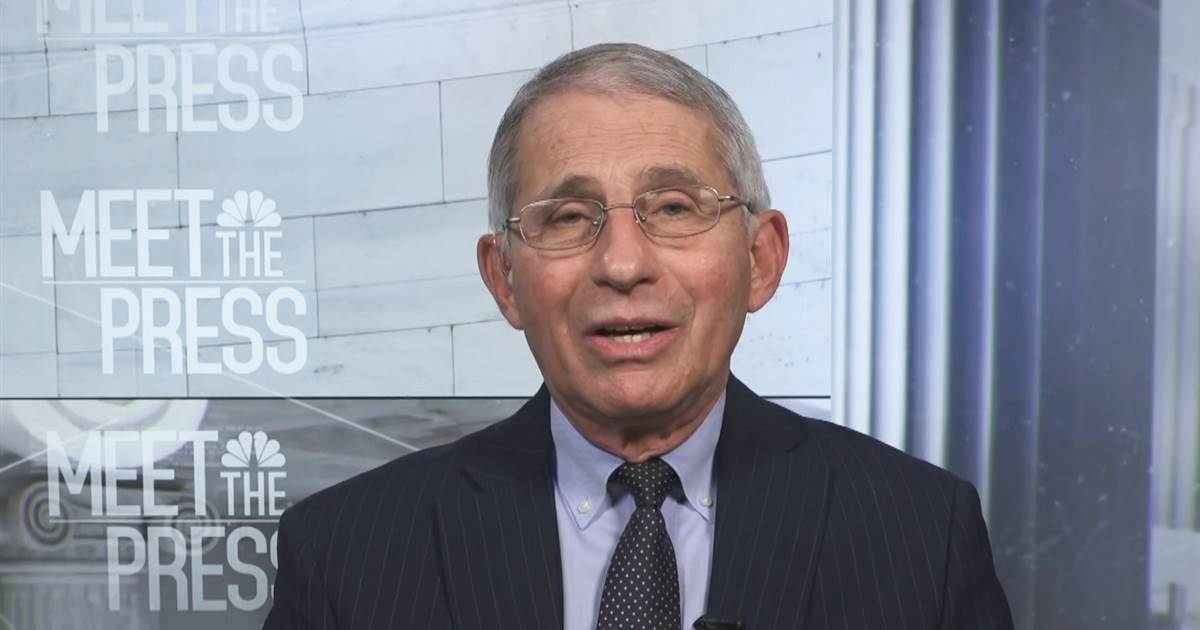 Dr. Anthony Fauci on Sunday warned that Americans could see a "superimposed" surge in coronavirus cases following the Thanksgiving holiday.
"What we expect, unfortunately, as we go for the next couple of weeks into December, is that we might see a surge superimposed on the surge we are already in," the government's leading infectious disease expert said on Meet the Press.
"I don't want to frighten people except to say it's not too late at all for us to do something about this," he continued, adding that "we are going to have to make decisions as a nation, state, city and family that we are in a very difficult time, and we're going to have to do the kinds of restrictions of things we would have liked to have done, particularly in this holiday season, because we're entering into what's really a precarious situation."
WATCH: Dr. Anthony Fauci tells @chucktodd that "it is not too late" to stop the spread of Covid.

Dr. Fauci: "We might see a surge super-imposed on that surge that we're already in." pic.twitter.com/mwJnpqpKaX

— Meet the Press (@MeetThePress) November 29, 2020
Air travel for Thanksgiving broke records during the pandemic despite a warning from the Centers for Disease Control to stay home. Hospitals in many states are already reporting being strained when it comes to resources and staff as there have been more than 4 million cases and 35,000 deaths from the virus in November alone.
Watch the video above, via Twitter/MeetThePress.