Trump Reportedly Considering 2024 Campaign Event During Joe Biden's Inauguration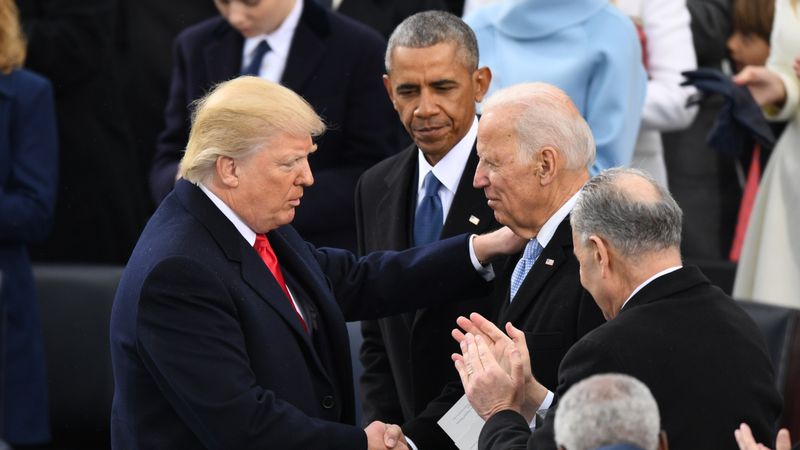 Jonathan Newton/The Washington Post
President Trump has considered holding a dueling event during President-elect Joe Biden's inauguration in January, according to The Daily Beast.
Trump has spoken with close advisers about launching a 2024 presidential bid and how the timing of such an announcement could help disrupt the incoming Biden administration. The president has suggested holding an event during the week of the inauguration, or even January 20, Inauguration Day.
From the story:
The president and some of his closest associates have already started surveying prominent donors to get a sense of who would be with him, or perhaps against him, if he chose to run in the 2024 election. Some top Trump allies have told The Daily Beast that they are doing what they can to stay in the president's good graces, calculating that doing so will help ensure a seat at the table and a future in the party—in the event he runs again.

[…]

According to two sources with direct knowledge of the matter, the president has privately bragged that he'd still remain in the spotlight, even if Biden is in the Oval Office, in part because the news media will keep regularly covering him since—as Trump has assessed—he gets the news outlets ratings and those same outlets find Biden "boring."
The president's lawsuits to overturn the election results have been failing in court one after another, yet he has still refused to concede.
"It's going to be a very hard thing to concede because we know there was massive fraud," Trump claimed Thursday. He was not able to provide evidence for his claim, and neither have his lawyers, since there is no evidence of such fraud.