Most Trump Rallies Have Led to Increased Coronavirus Cases, CNN Investigation Finds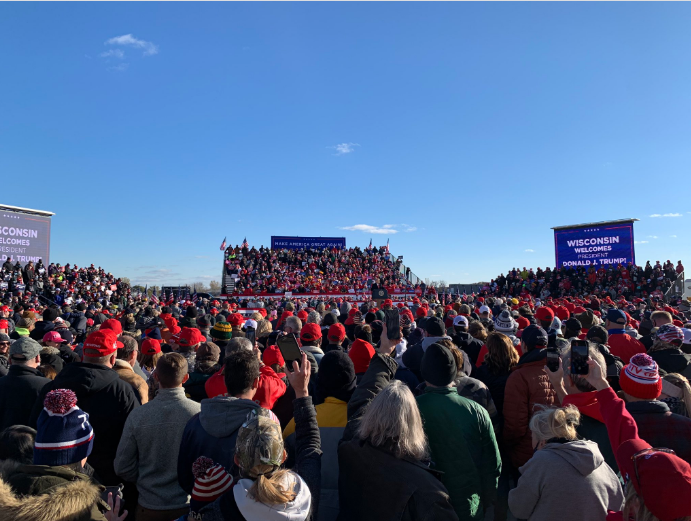 A CNN investigation found that 14 of 17 counties that hosted a rally by President Donald Trump had an increased rate of new coronavirus cases within one month.
The rallies took place in battleground states between August 17 and September 26. After a September 12 rally in Nevada, for instance, the rate of cases in the county grew by 225%, whereas the state as a whole saw a 74% increase.
Another rally in Minnesota saw the infection rate increase by more than 385% one month later.
Wisconsin has had the 3rd most coronavirus cases per capita of any state in the last week. Hospitalizations are rising here. Gov. Tony Evers has called the surge an "urgent crisis" and urged people to stay home.
This is the scene at Trump's rally in Green Bay, Wisconsin: pic.twitter.com/7zGIs8FAWQ

— Jeremy Diamond (@JDiamond1) October 30, 2020
A recent Stanford study estimated that 18 rallies by the president have led to 30,000 coronavirus cases and 700 deaths.