Larry Kudlow, Who Claimed Coronavirus Was 'Contained' In February, Says We're Dealing With It Safely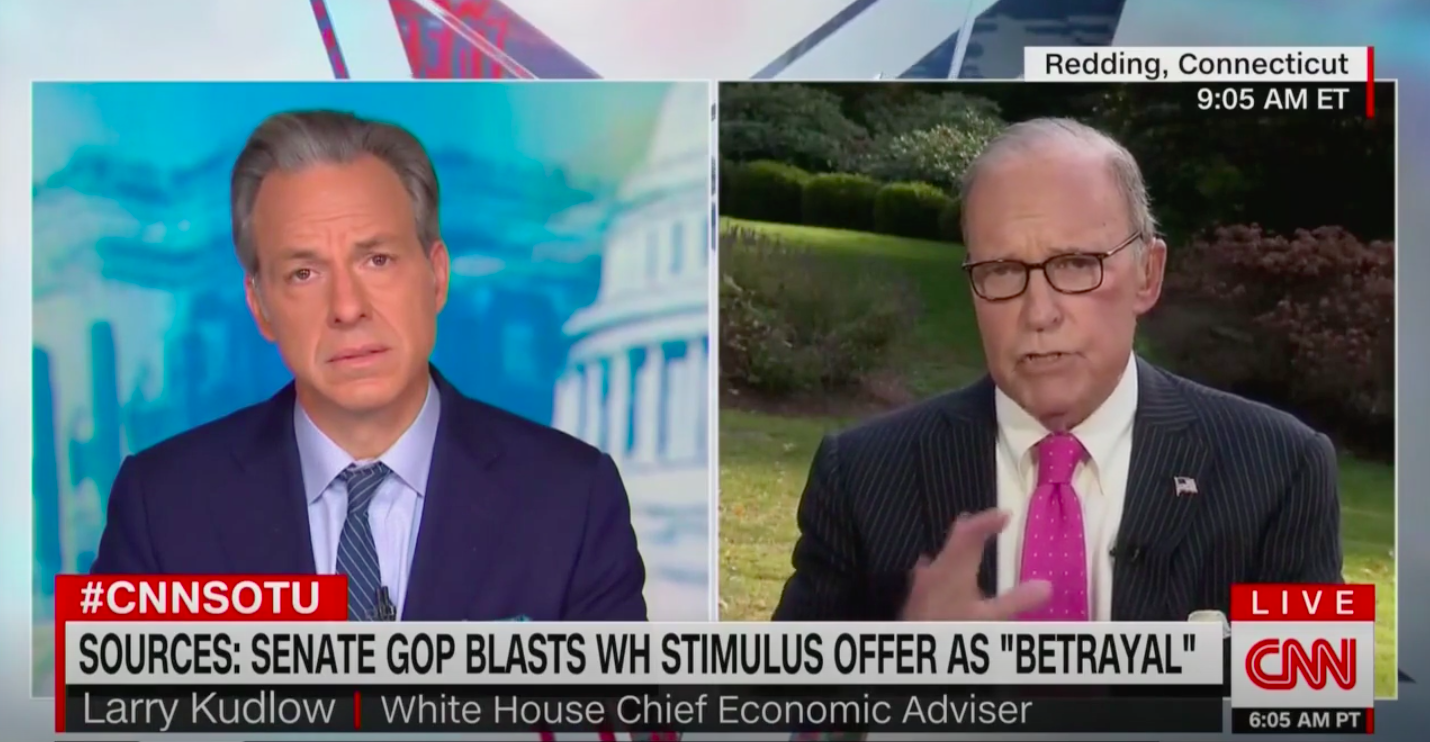 CNN anchor Jake Tapper laughed and shook his head on Sunday morning when White House economic adviser Larry Kudlow insisted that the United States is "learning to deal" with the novel coronavirus in a "safe" way, noting that virus infections have been surging across the country.
Appearing on Sunday's State of the Union to discuss the Trump administration's attempt to restart stimulus deal talks after President Donald Trump announced last week that he was killing negotiations, Kudlow tried to thread a needle by saying the economy had already rebounded sharply but that additional stimulus was still needed.
"It's a question of not so much the election per se," Kudlow declared. "I know this is a political season, I get that, it's just getting Americans through a difficult period of time. We have seen a flood of blockbuster improvement numbers across the board on the economy but there is really no reason why we can't add to that with some additional assistance in the next three months and I think you can get a deal."
Read the rest of the piece at The Daily Beast.
Watch the video above, via CNN.