Bill Clinton: Democrats 'Probably' Should Have Talked More About Possible Supreme Court Vacancy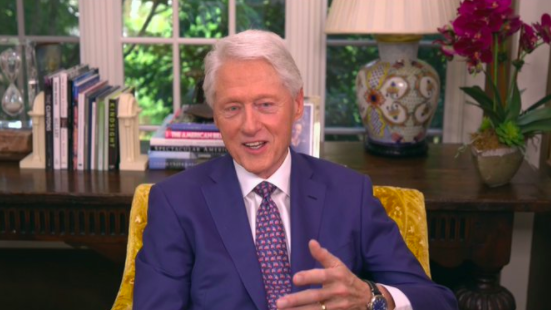 Former President Bill Clinton said Sunday that Democrats "probably" should have made the Supreme Court a larger topic of discussion during the 2020 campaign now that there is another vacancy that President Trump intends on filling.
Appearing on Face the Nation, Clinton added that while this may amount to a missed opportunity, "we all respected Justice Ginsburg a lot, and we thought we had no business talking about her as if she were already gone."
"We were hoping she would live for longer," Clinton said bluntly, "and so I don't think there's anything that can be done about that."
Ginsburg, who died Friday at age 87, was nominated by Clinton to the Supreme Court in 1993. During President Barack Obama's time in office, she resisted calls for her retirement, with many — including Clinton himself — believing that she was waiting for Hillary Clinton to succeed Obama so that she would be replaced by a more progressive judge.
Watch the video above, via CBS News.