CNN's Jim Acosta Says Only 'Kool-Aid Drinkers and Next of Kin' Are Left at White House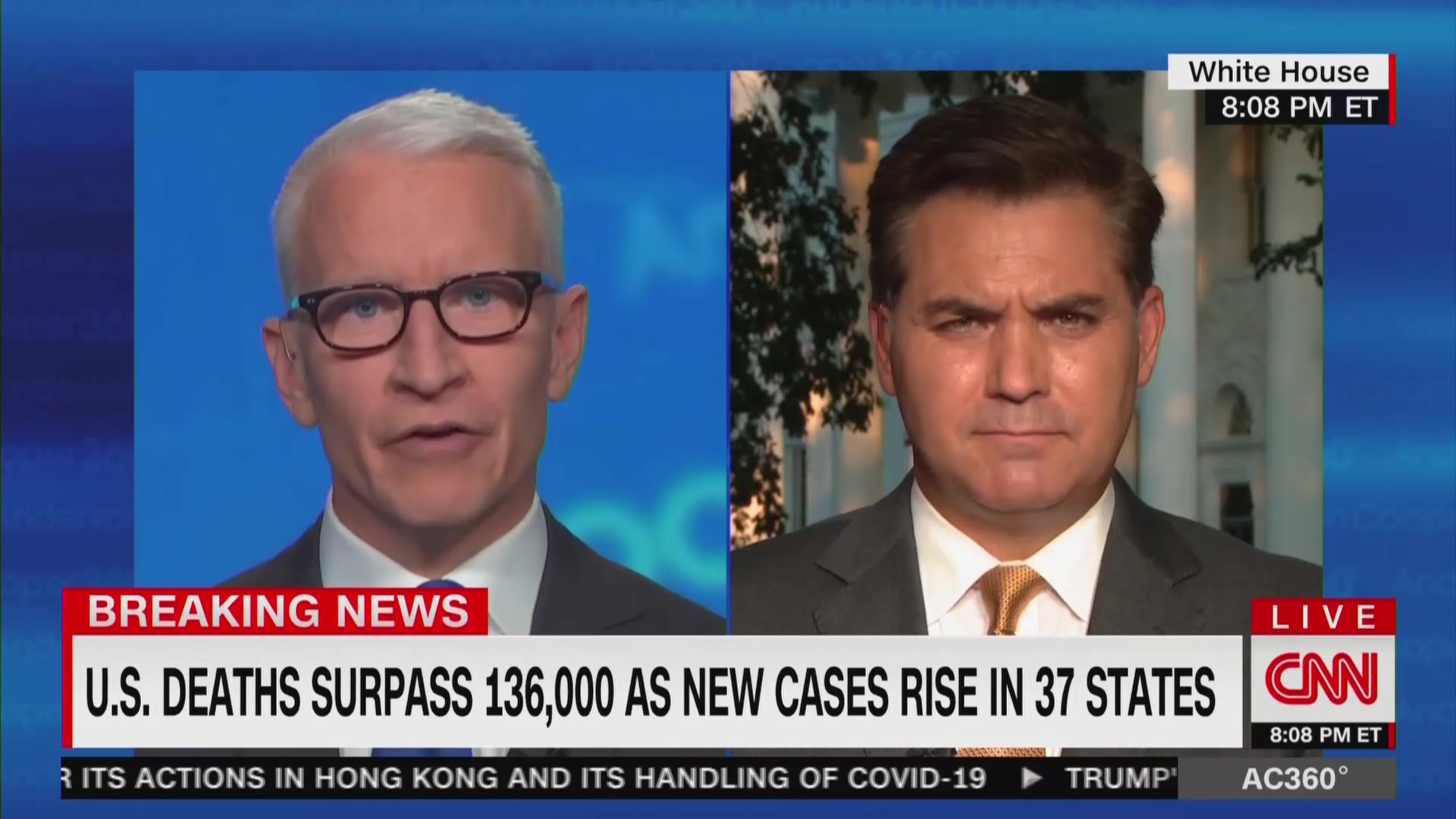 CNN White House correspondent Jim Acosta tore into President Donald Trump's campaign-like Rose Garden speech on Tuesday night, claiming the reason no one in the White House stopped it is because the staff is "down to Kool-Aid drinkers and next of kin."
"Is there anyone around the president who shakes their head when they hear rambling in the Rose Garden like this?" Cooper asked Acosta, who has long been one of Trump's favorite targets.
"No, Anderson, we're down to Kool-Aid drinkers and next of kin here at the Trump White House," the reporter snarked in response. "There are no more adults that will level with the president and tell him he can't deliver a rally-like rant in the Rose Garden as he did earlier."
Read the rest of the piece at The Daily Beast.
Watch the clip above, via CNN.