Roger Stone Should Report to Prison Next Tuesday, Justice Department Says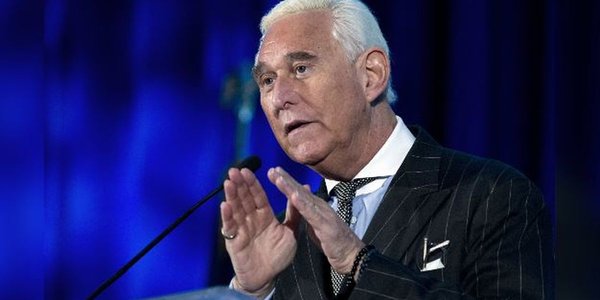 The Justice Department wrote in a court filing Thursday that Roger Stone should begin his jail sentence next week despite his request to delay his incarceration due to concerns about the coronavirus.
The Justice Department wrote that the July 14 start of his sentence is "a reasonable exercise of [the U.S. Court of Appeals for the D.C. Circuit's] discretion based on the totality of the factual and legal circumstances." Stone was originally set to report to prison on June 30, but was granted a two-week delay by U.S. District Judge Amy Berman Jackson, who noted that there are no confirmed cases of covid-19 at the minimum-security facility in Jesup, Georgia, where Stone will be incarcerated.
"At the end of the day, the guiding principle must be that Mr. Stone is entitled to no more and no less consideration than any other similarly situated convicted felon," Jackson wrote.
The longtime Trump confidant has since asked the appeals court to postpone his surrender date to September 3.
Stone, who is facing a 40-month sentence for lying to Congress and witness tampering during the special counsel's investigation into Russian interference in the 2016 election, has spent the last few weeks pleading for a presidential pardon, appearing frequently on Trump ally Lou Dobbs' Fox Business Network show.
Fox host Tucker Carlson has also said that Stone "needs a pardon."