Herman Cain Attended Trump's Tulsa Rally. Now He's Hospitalized with Covid-19.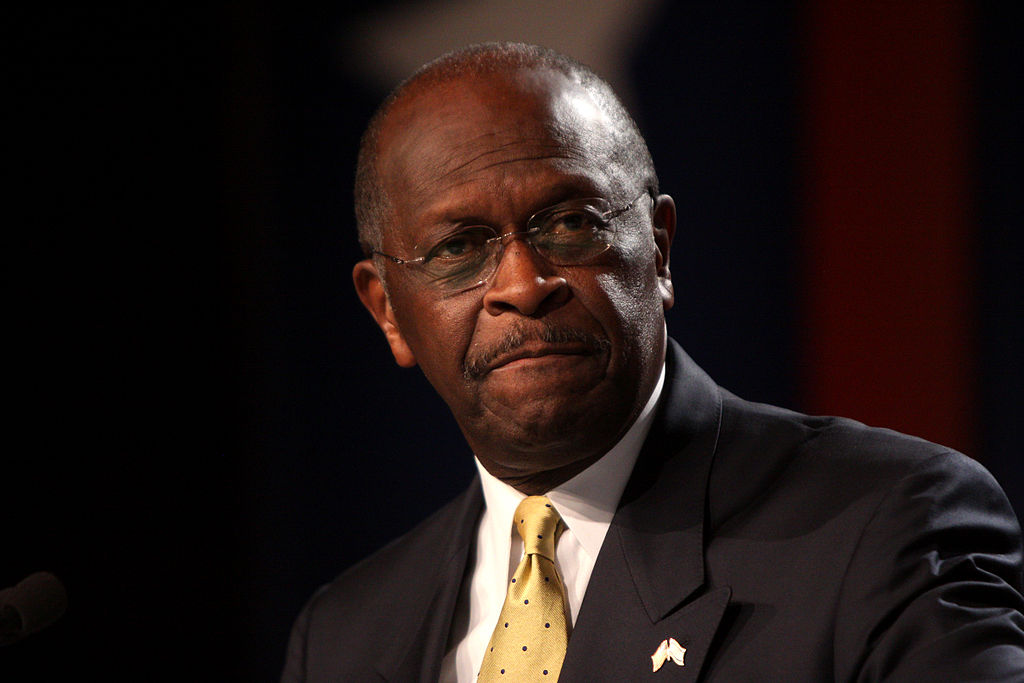 Flickr/Gage Skidmore
Former Republican presidential candidate Herman Cain learned he tested positive for the coronavirus on Monday, and by Wednesday required hospitalization for symptoms, according to a statement posted on his Twitter account.
"There is no way of knowing for sure how or where Mr. Cain contracted the coronavirus, but we do know he is a fighter who has beaten Stage 4 cancer," the statement says.
Cain, a co-chair of the group Black Voices for Trump, was present at President Trump's reelection campaign rally in Tulsa, Oklahoma on June 20. Many of the attendees did not wear masks or practice social distancing measures.
Interestingly, the Trump campaign issued a waiver making attendees agree that they would not initiate lawsuits if they later contracted the virus.
The aftermath of the rally saw dozens of Secret Service agents and officers go in self-quarantine for two weeks. Also, a handful of Trump staffers were revealed as having tested positive for the coronavirus hours before the rally began.