WATCH: Matt Gaetz Screams at Dem. Rep Cedric Richmond Over Race: 'Who the Hell Do You Think You Are?!'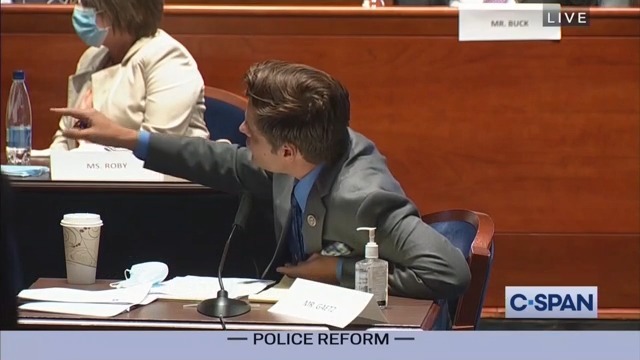 Wednesday's House Judiciary Committee hearing on police reform blew up when Rep. Matt Gaetz (R-FL) took offense to remarks made by Rep. Cedric Richmond (D-LA) about race, asking the Black congressman "who the hell" he thought he was.
Debating the Democratic-backed Justice in Police Act on Wednesday afternoon, Richmond began his remarks by noting that lawmakers of different parties tend to call each other "good friends" before noting that this may not be the case when he's done.
"By the time I'm finished, you will be clear that we are not good friends," he added sharply.
Read the rest of the piece at The Daily Beast.
Watch the clip above, via C-SPAN.