Melania Trump Wrote No Social Media Posts for President's Birthday – But Congratulated the Army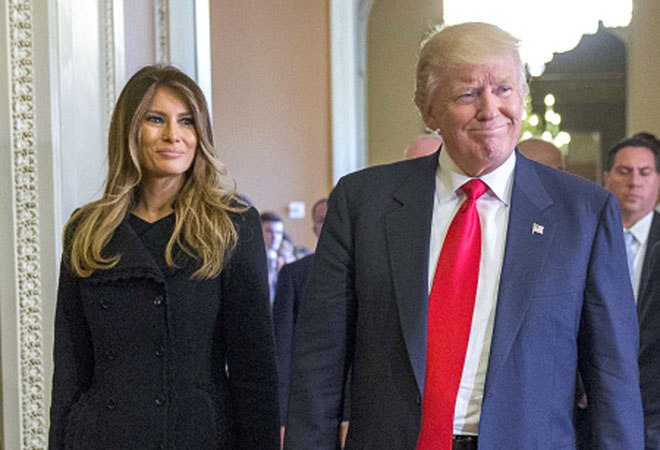 First Lady Melania Trump did not acknowledge President Donald Trump's birthday on any of her social media accounts on Sunday. Trump's 74th birthday was on 14 June but none of the First Lady many verified social media said anything about it.
Neither her personal Twitter nor her Facebook page acknowledged that it was the President's birthday, but the official First Lady Twitter account retweeted a birthday celebration from the U.S. Army, which marked its 245th year on Sunday.
The tweet Mrs. Trump shared:
Today, we recognize 245 years of bravery, commitment, skill and answering the call to serve.

We are America's Army.#ArmyBday #ServeWithHonor pic.twitter.com/skfWN16XpP

— U.S. Army (@USArmy) June 14, 2020
Birthday messages were also absent from her Instagram page and the official First Lady Facebook page. No explanation has been offered for this apparent radio silence as her husband marked a birthday that he was personally keen to highlight.
The President's children did send social media messages about their father's birthday, however. Ivanka, Don Jr. and Eric all celebrated the day online – all three are also involved in his businesses and, to a greater or lesser extent, the administration as well.
Melania Trump's lack of birthday messages comes in the same week as a new book alleges the First Lady remained in New York after Trump's inauguration in order to renegotiate a better prenup. She reportedly called the move 'Taking care of Barron'.