Stacey Abrams Calls Out Ben Carson's 'Infantile Response' About 'Ax Handle Saturday'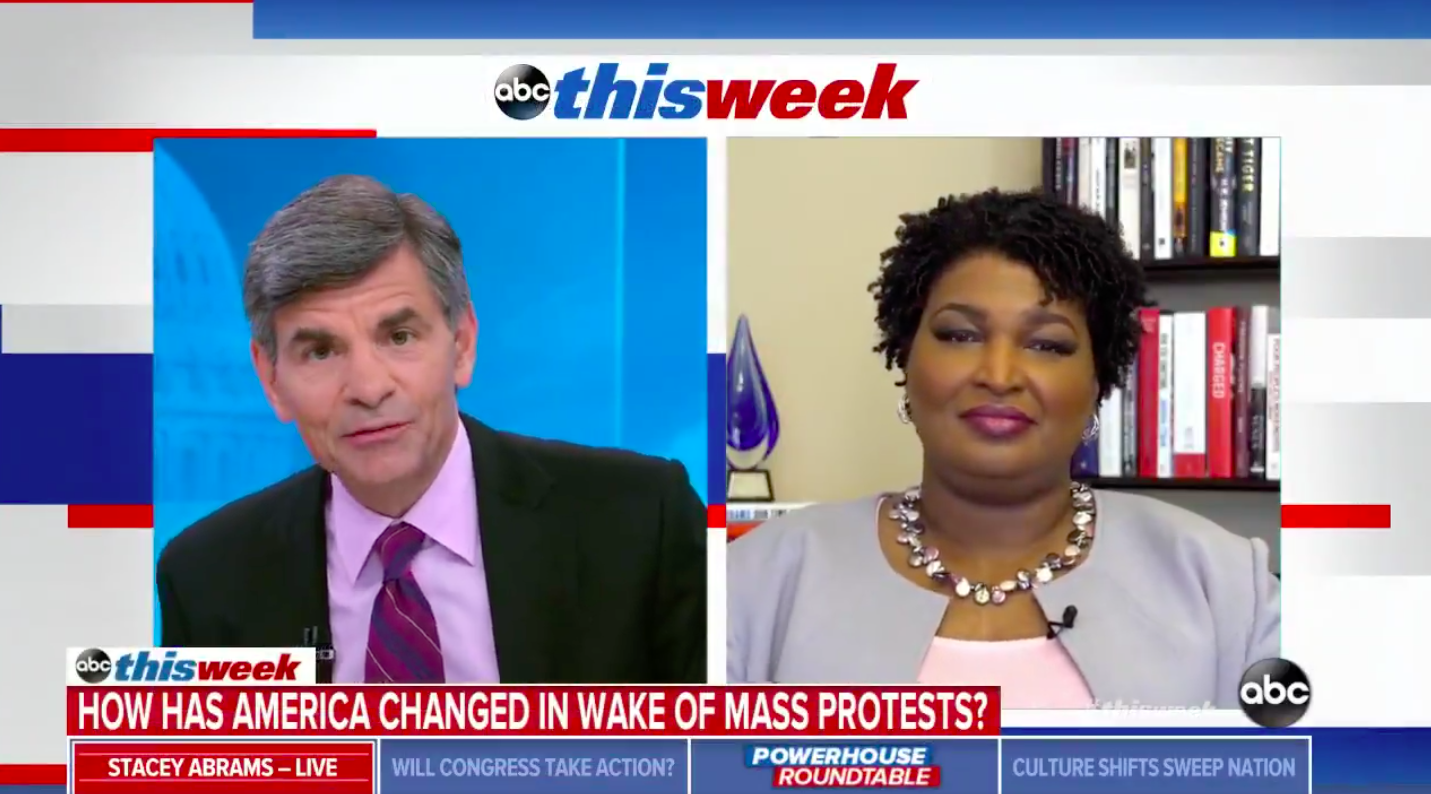 Former Georgia gubernatorial candidate Stacey Abrams criticized Secretary of Housing and Urban Development Ben Carson's response Sunday about the significance of Trump's anticipated acceptance speech at the GOP convention in Jacksonville, Florida being scheduled for the 60th anniversary of a violent segregationist counter-protest in the city.
Carson told George Stephanopoulos on ABC's This Week that there was essentially no issue with the scheduling, adding people needed to "grow up."
"We need to move away from being offended by everything, of going through history and looking at everything, of renaming everything," Carson said, despite the fact that earlier in the interview he praised Trump's decision to move his Tulsa, Oklahoma rally from Juneteenth to another date.
When asked for her input, Abrams said Carson was ill-informed.

"I think that is a fairly infantile response, actually, to say that words don't have meanings, that dates don't have…power," the potential Democratic vice presidential nominee said.
"This isn't about growing up, this is about taking responsibility and having accountability for the actions that have been taken by this country and by people acting on behalf of this country," she continued, adding that this "day of reckoning" will continue until "we actually make change."
Watch the video above, via ABC.