Kayleigh McEnany Defends Trump Baselessly Accusing Joe Scarborough of Murder By Citing Old Don Imus Segment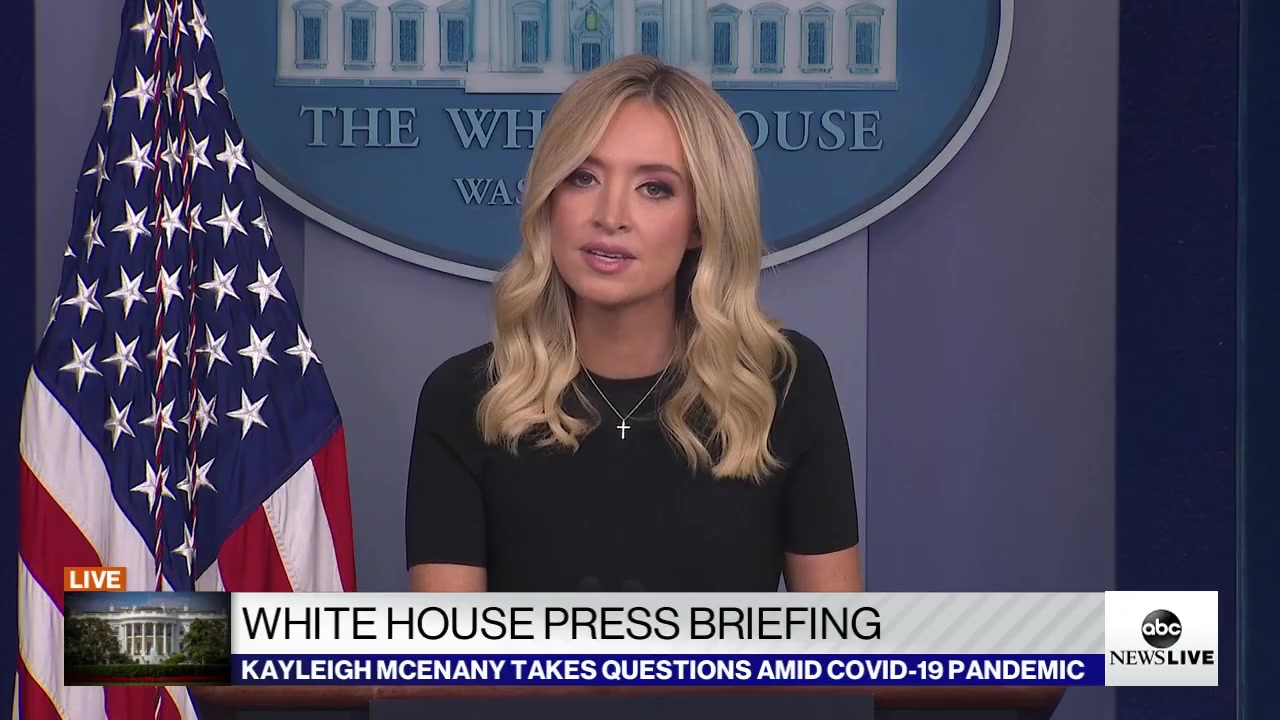 White House press secretary Kayleigh McEnany defended President Donald Trump's repeated and baseless accusations that MSNBC host Joe Scarborough may have murdered a former staffer when he was in Congress by pointing to a radio segment Scarborough did in 2003.
For weeks now, the president has revived conspiracy theories about the death of Lori Klausutis, an aide who died in Scarborough's Florida congressional office in 2001. Though the death was ruled accidental due to abnormal heart rhythm and Scarborough was in Washington, D.C. at the time, the president has called for the "cold case" to be reopened while suggesting "Psycho Joe" murdered her.
The deceased aide's widower Timothy Klausutis, meanwhile, sent a letter to Twitter CEO Jack Dorsey calling for him to take down the president's tweets, noting they violated the social media platform's terms of service and that Trump "perverted" the memory of his wife for political gain. Despite Mr. Klausutis' please, Twitter has said they will not take any enforcement action.
Read the rest of the piece at The Daily Beast.Read the rest of the piece at The Daily Beast.
Watch the clip above, via ABC News.