Trump's Favorite Pastor Says Keeping Churches Closed Is 'Anti-God' and 'Anti-American'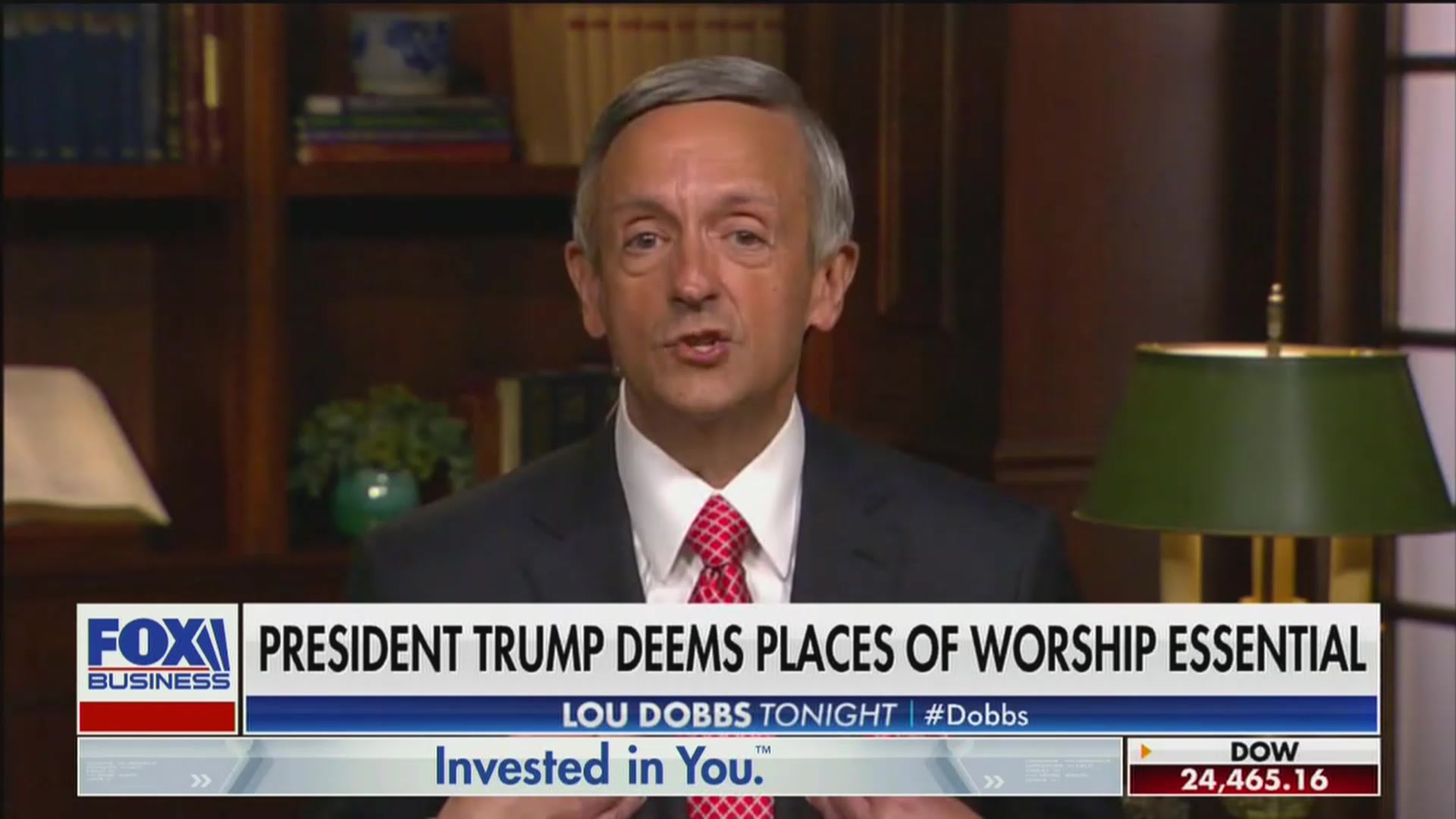 Robert Jeffress, pastor of First Baptist Church in Dallas, Texas and a member of President Trump's White House Faith Initiative, criticized governors who are hesitant to adhere to Trump's demand that churches be reopened because they are "essential."
Appearing on Lou Dobbs Tonight on Friday, Jeffress praised Trump's "history-defining leadership" on the issue.
Trump was correct "when he said it is not right for these governors to allow liquor stores and abortion clinics to remain open and to have churches closed," Jeffress said. "I mean, that's not only anti-God, that's anti-American."
Jeffress added that the country has never seen "a more pro-religious liberty president."
"I think we're going to look back and see that Donald Trump stood on the right side of history when he called for the churches to be reopened," Jeffress said.
Watch the video above, via Fox Business Network.