By Supporting Anti-Quarantine Protests, Trump Encourages 'Insubordination' and 'Illegal Activity': Washington Governor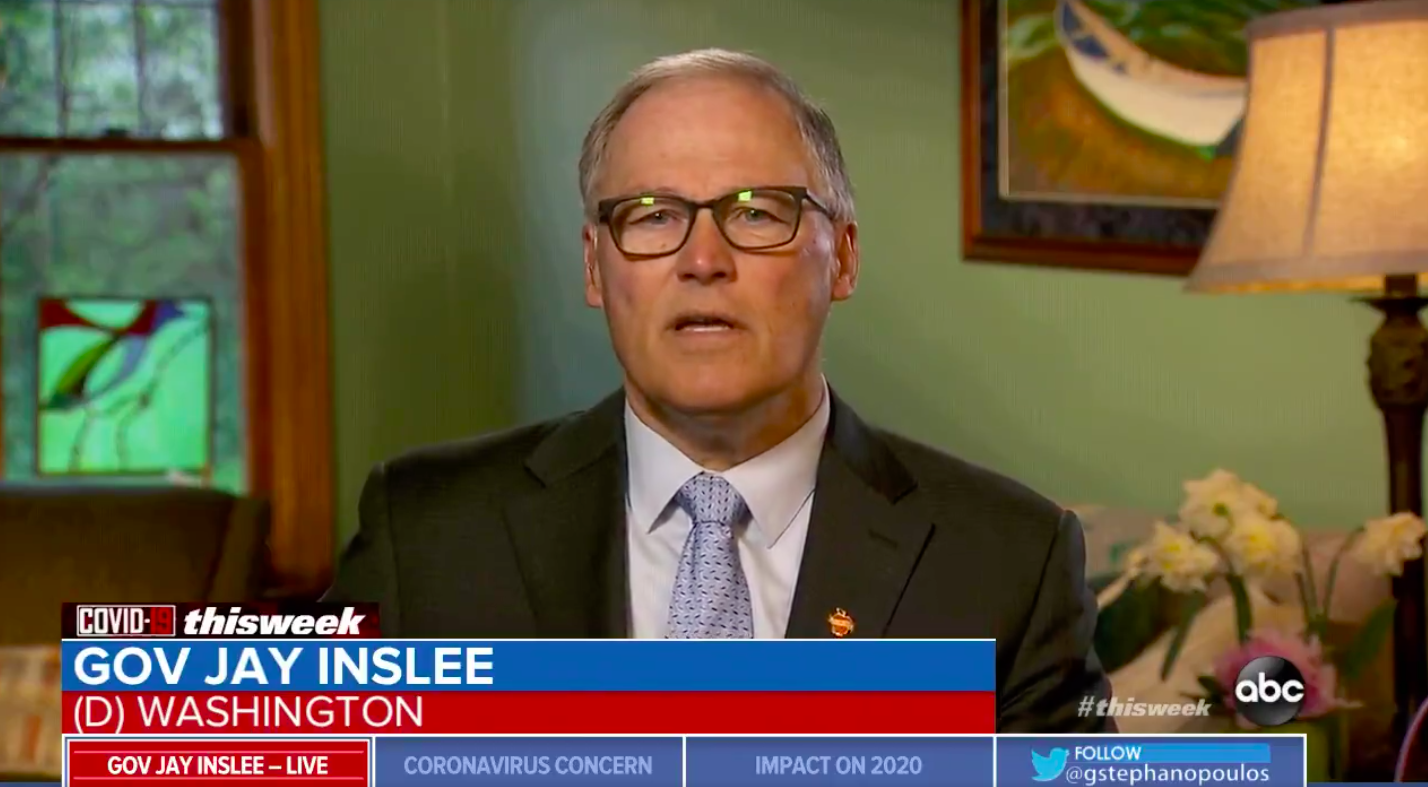 Washington Gov. Jay Inslee criticized President Donald Trump for appearing to encourage protests against stay-at-home orders in several states over the weekend.
Inslee, appearing on ABC's This Week, said the president's rhetoric is harmful to public health.
"It's dangerous because it can inspire people to ignore things that actually can save their lives," Inslee told George Stephanopoulos. "To have a president of the United States basically encourage insubordination, to encourage illegal activity… I can't remember any time in my time in America where we have seen such a thing."
In a series of tweets Friday, Trump wrote that it was time to "LIBERATE" Virginia, Michigan and Minnesota.
Trump's public statements are especially frustrating for governors, Inslee explained, "because the president is basically asking people to please ignore Dr. [Anthony] Fauci and Dr. [Deborah] Birx, please ignore my own guidelines."
Inslee added that it was too soon for states to implement phase one of the Trump administration's plan to reopen the economy because there has not been a steady drop in confirmed cases. Public protests like the ones seen over the weekend, he said, don't help achieve this.
Watch the video above, via ABC.