Fox Host Trish Regan Unleashes Nutty Tirade Against 'Coronavirus Impeachment Scam'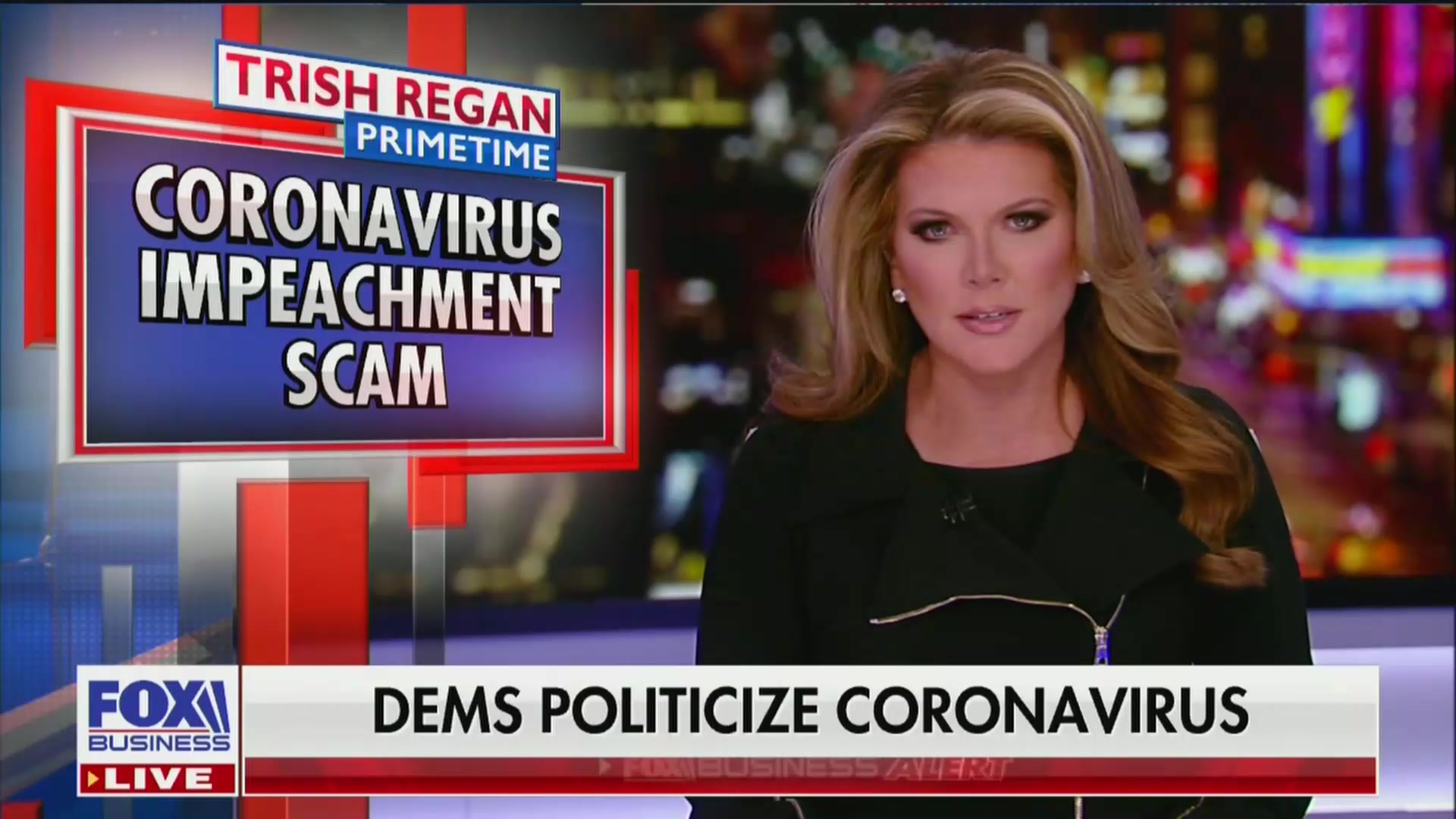 Fox Business Network host Trish Regan unleashed a truly over-the-top and nutty tirade at the top of her primetime program Monday night, insisting that the coronavirus outbreak is actually "another attempt to impeach" President Donald Trump.
Regan, who competes nightly with fellow Fox Business host Lou Dobbs over who can be more in the tank for the president, delivered her monologue in a breathless tenor that felt more at home in a Paul Verhoeven film.
"We've reached a tipping point," she huffed. "The chorus of hate being leveled at the president is nearing a crescendo as Democrats blame him and only him for a virus that originated halfway around the world. This is yet another attempt to impeach the president."
Read the rest of the piece at The Daily Beast.
Watch the clip above, via Fox Business.