Australian Prime Minister Says Pandemic Is 'Upon Us' As Trump Downplays Coronavirus Risk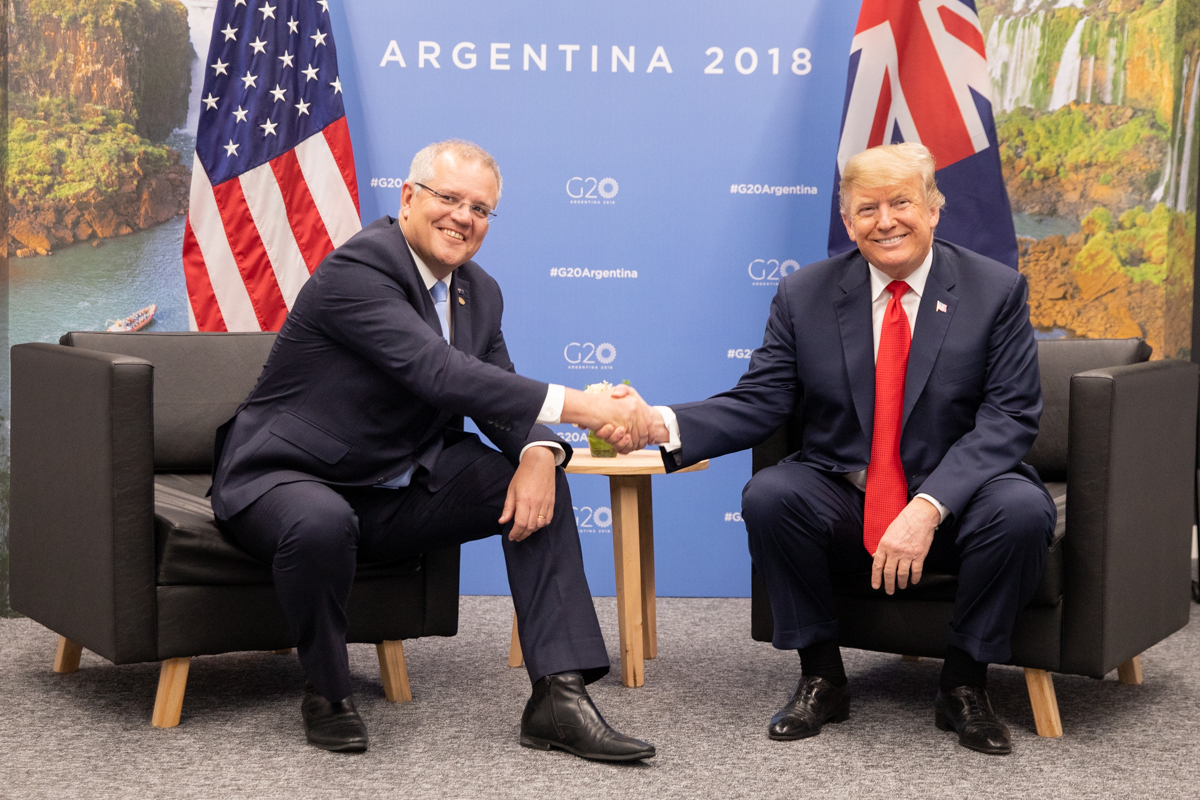 The prime minister of Australia, Scott Morrison, has sounded the alarm on the spread of Covid-19, otherwise known as the Coronavirus. Morrison said the risk of a pandemic was 'very much upon us' and is putting together an emergency plan.
President Donald Trump on the other hand has repeatedly downplayed the danger even as more Americans are diagnosed. He gave a press conference yesterday and has placed Vice President Mike Pence in charge of handling the disease.
"We have had tremendous success, tremendous success, beyond what people would have thought. At the same time, you do have some outbreaks in some countries – Italy and various countries – are having some difficulties," Trump said.
However, the Australian leader, who has been a close ally of the President's, took a very different approach.
"There is every indication the world will soon enter the pandemic phase of the virus," Morrison said. "We believe the risk of a pandemic is very much upon us and we as a government need to take steps necessary to prepare for such a pandemic."
Trump has sought to ease fears about Coronavirus and was reportedly furious about its' effect on the stock market. The Dow fell around 1,000 this week on concerns about the outbreak. New cases are being reported almost every day.