Dana Rohrabacher Says He Offered Julian Assange Trump Pardon for Evidence Russia Didn't Hack DNC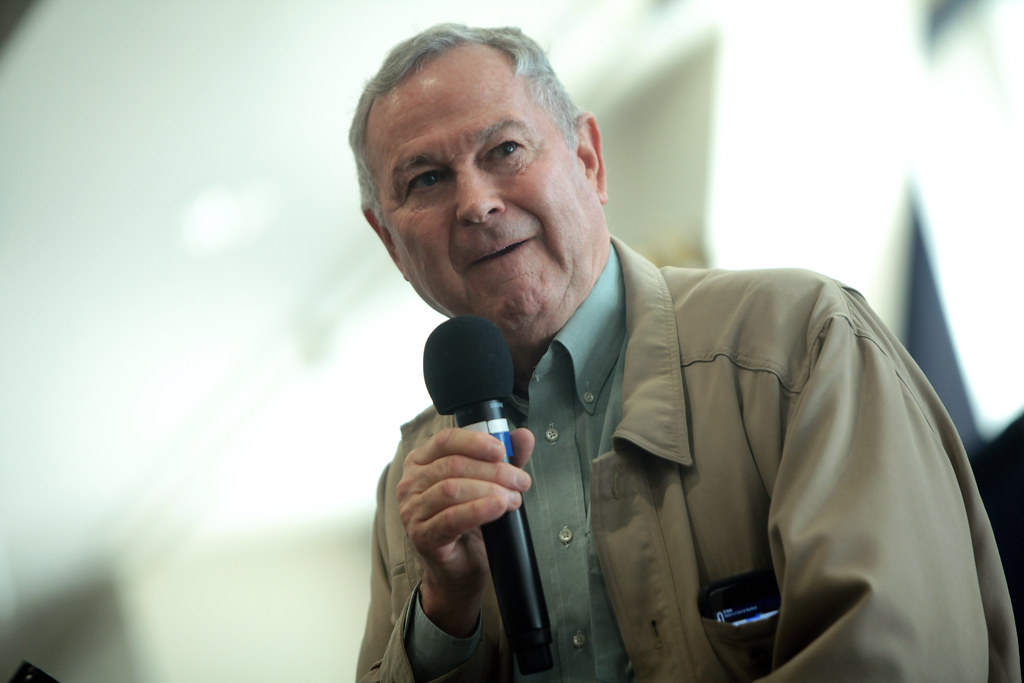 Former Congressman Dana Rohrabacher has confirmed that he did tell WikiLeaks' Julian Assange he would get President Donald Trump to pardon him if Assange provided evidence that Russia was not responsible for the hack of the Democratic National Committee in 2016.
Rohrabacher told Yahoo News that he raised the issue with Asange during a three hour meeting with him in the Ecuadorian embassy in London in 2017. Rohrabacher said he wanted to find proof that DNC staffer Seth Rich had leaked emails, rather than Russian agents. This is a conspiracy theory.
The former congressman claimed that he phoned then White House chief of staff John Kelly about securing a pardon for Assange, though he did not speak directly to the President. It appears that the matter ended with Kelly, who was 'courteous' but never got back to him about the pardon.
"I spoke to Julian Assange and told him if he would provide evidence about who gave WikiLeaks the emails I would petition the President to give him a pardon," Rohrabacher said.
"He knew I could get to the President," Rohrabacher said, adding of Kelly: "He knew this had to be handled with care."
Assange's legal team has cited the offer of a pardon from President Trump in recent court filings. The U.S. is seeking his extradition. Rohrabacher reportedly still maintains that Seth Rich, whose murder has become the subject of rampant conspiracies, was involved in the email leak.
All U.S. intelligence agencies concluded that Russia was responsible for the hack.