CNN's Van Jones: Bloomberg Was the 'Titanic' and Met by 'Iceberg Elizabeth Warren' at Debate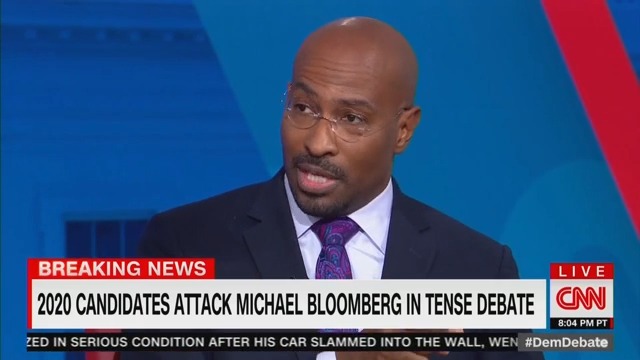 Moments after former New York City Mayor Michael Bloomberg was absolutely savaged by Sen. Elizabeth Warren (D-MA) in his first Democratic presidential primary debate on Wednesday night, CNN political commentator Van Jones didn't hold any punches in his description of the billionaire's performance.
"Listen, this was a disaster for Bloomberg," Jones exclaimed during CNN's post-debate coverage. "Bloomberg went in as the Titanic — billion-dollar-machine Titanic. Titanic, meet iceberg Elizabeth Warren."
"She took him to task in a way that I've never seen in a debate," he continued. "She took it over, she prosecuted him."
Read the rest of the piece at The Daily Beast.
Watch the clip above, via CNN.