Lou Dobbs Goes Nuts Over Bill Barr's Criticism of Trump's Tweets: 'It's a Damn Shame!'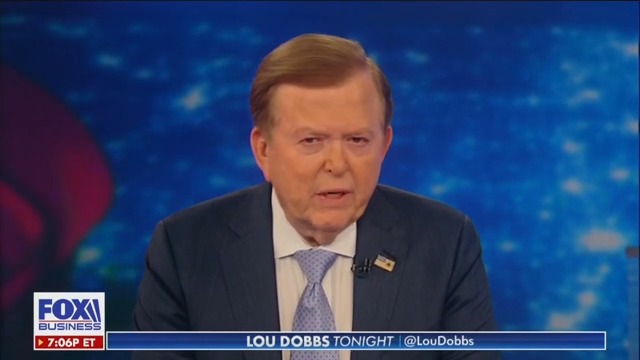 If there's one thing that Fox Business Network host Lou Dobbs absolutely cannot stand, it is criticism of President Donald Trump from other Republicans.
Hours after Attorney General William Barr criticized Trump's tweet about Roger Stone's sentence recommendation and claimed it made it "impossible" to do his job, Dobbs kicked off his Thursday night broadcast by railing against the attorney general for not getting "what this president has gone through." This prompted the pro-Trump host to suggest Barr was part of the so-called "deep state."
"I have to say this — it's a damn shame when he doesn't get what this president has gone through and what the American people have gone through, and what his charge is as Attorney general," Dobbs exclaimed, adding: "Where the hell is the report? Where the hell are the indictments? Where the hell are the charges against the politically corrupt deep state within the Justice Department, the FBI, and why in the hell aren't we hearing apologies from someone in that rancid corrupt department about what they permitted?!"
Read the rest of the piece at The Daily Beast.
watch the clip above, via Fox Business.