Chuck Todd Says He Doesn't Understand How Bernie Sanders Is 'Considered a Frontrunner'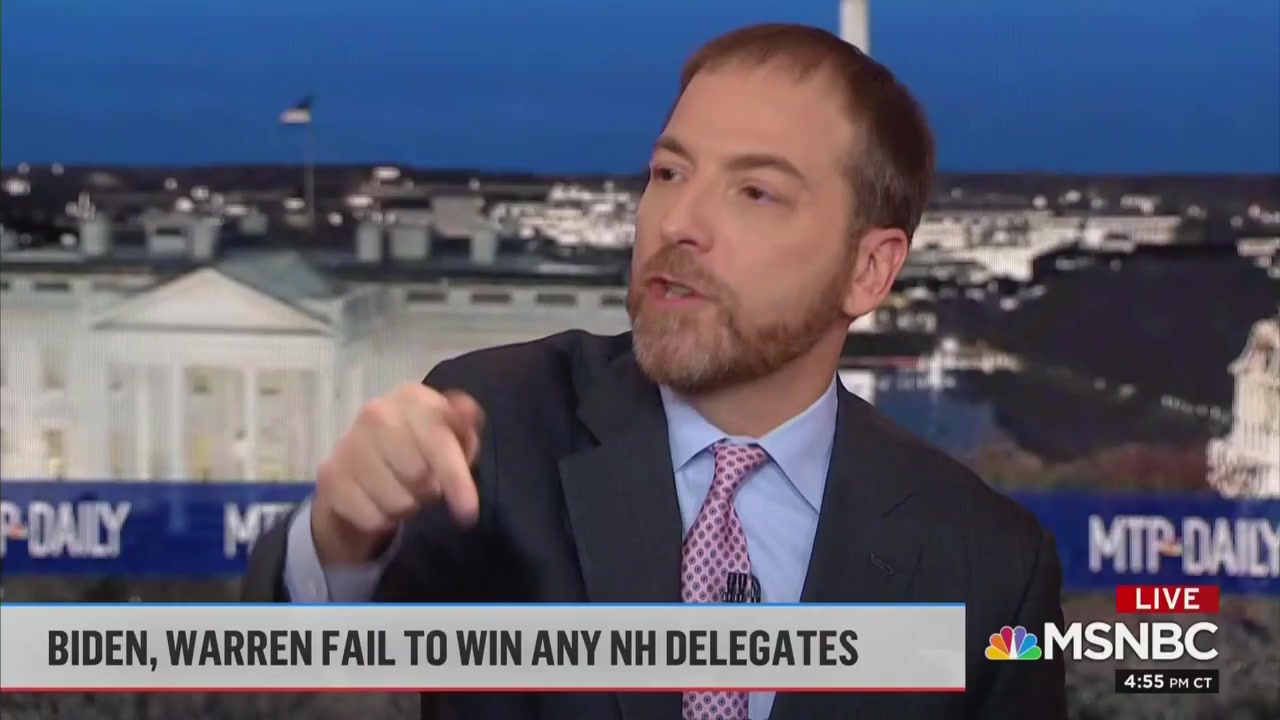 If MSNBC wanted to tamp down criticism that its coverage has been skewed against Democratic presidential candidate Sen. Bernie Sanders (I-VT), anchor Chuck Todd's comments on Wednesday aren't going to help.
"I don't understand how Bernie is considered a frontrunner," Todd exclaimed while shaking his head. "This is a guy that—more people showed up to the polls, highest turnout ever—and his percentage went down, not up. His total number went down, not up."
"The new voters actually voted for Buttigieg and [Amy] Klobuchar," former Hillary Clinton adviser Neera Tanden added, name-checking the second- and third-place finishers.
Read the rest of the piece at The Daily Beast.
Watch the clip above, via MSNBC.