Former Iowa Congressman Blames DNC Chair for Caucus Debacle, Calls Him 'Pontius Pilate'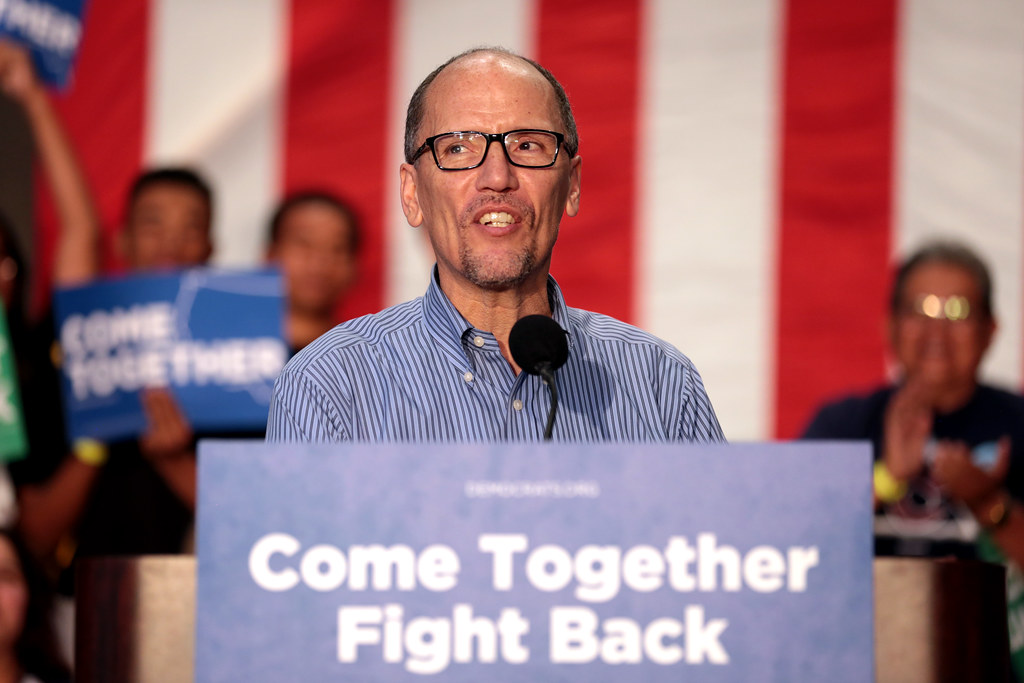 A former Democratic congressman from Iowa has reportedly lashed out at Tom Perez, chairman of the Democratic National Committee. Dave Nagle blamed Perez for the difficulties the Iowa Caucuses encountered, which led to the final results being delayed and called into question.
Nagle told the Washington Post that Perez was to blame for the debacle and reportedly referred to him as Pontius Pilate, the Roman governor who condemned Jesus Christ to death.
"Ultimately this is the national chairman's mess. He is the one who asked us to do it," Nagle said.
"We tried to do it. We got bushwhacked by a bad system, and now we are trying to clean up," he added.
Early on in the Iowa results crisis, Perez appeared to shift the blame to the state party. He has continued to toe that line, speaking to CNN about the failures of the app and placing the responsibility squarely on local Democrats.
"Iowa chose to keep their caucus status, and I think what we learned from all the mistakes that were made- it's undeniably unacceptable," he said.
Perez said he will not resign over the widely panned Iowa Caucus, which caused significant embarrassment to the party and may have affected the race in unexpected ways.