Billionaire Sheldon Adelson May Donate $100m to Trump and GOP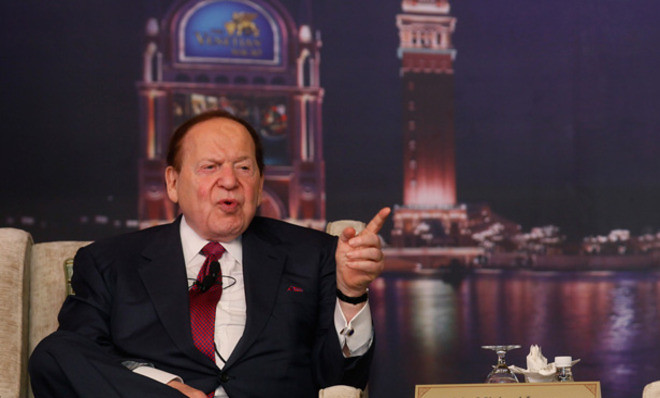 Conservative billionaire Sheldon Adelson is set to donate upwards of $100 million to President Donald Trump and Republican groups during the 2020 election cycle, according to Republican fundraisers. Adelson has a long history of donating to the GOP.
The casino magnate is staunchly pro-Israel and is expected to donate to Republican Super PACs working to re-elected Trump and help Republicans in November's elections. Adelson, along with his Israeli-born wife Miriam, spent $124 million in the last cycle.
The couple could end up spending as much as $200 million in 2020 as they push for Trump to win the White House again. The President's re-election numbers haven't changed fundamentally over the past year and he's struggling in crucial states where spending will be key.
The Trump administration has adopted an extremely pro-Israel policy, proposing a 'deal of the century' peace plan that was instantly dismissed by the Palestinians and was widely condemned as 'apartheid' by the international press. However, the plan was approved by the Israeli government.
So-called 'dark money' spending will play a major role in this election. Billionaire former New York Mayor Michael Bloomberg has spent millions of his own money in an unusual attempt to win the Democratic nomination. So far, his big money attacks on Trump have won praise.