Trump: 'I Don't Like People Who Use Their Faith as Justification' for Doing the Wrong Thing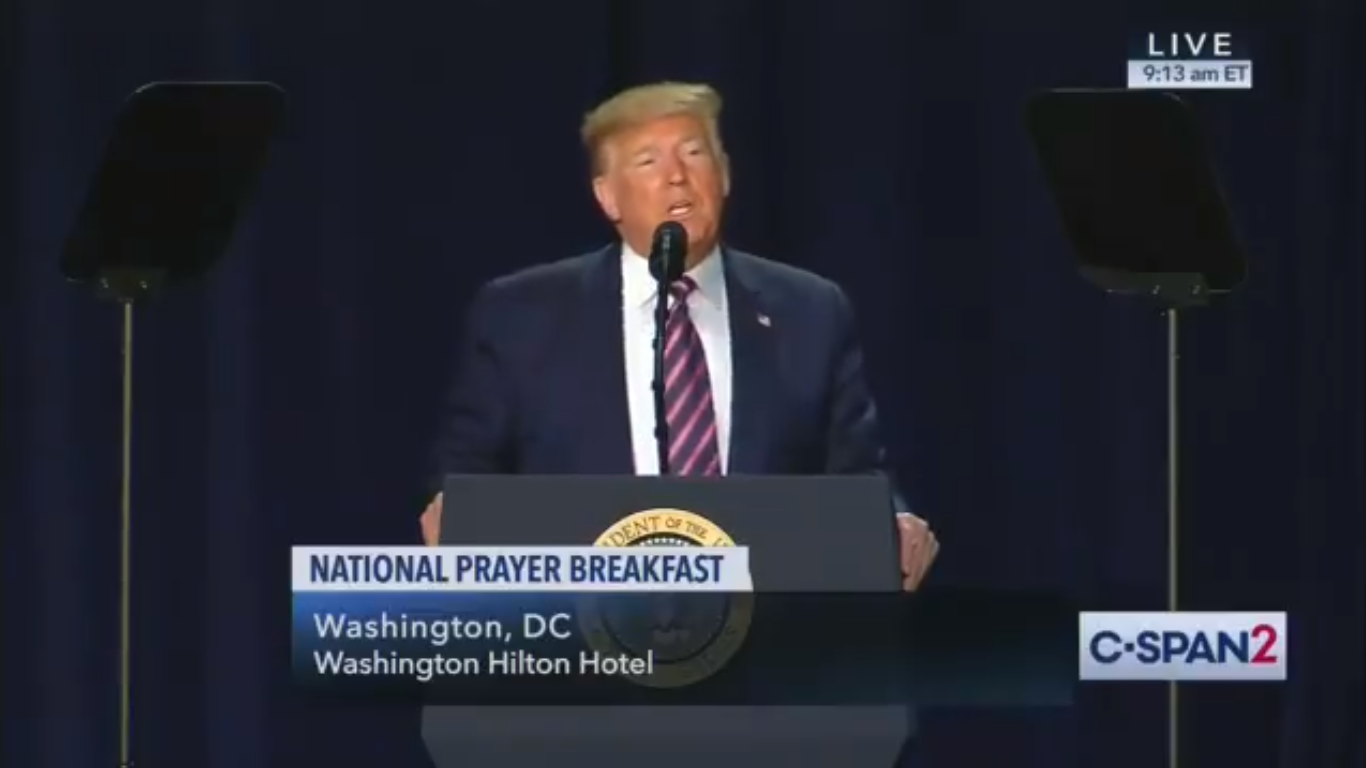 President Donald Trump appeared to attack both Senator Mitt Romney and Speaker of the House Nancy Pelosi in a speech on Thursday. Trump was speaking before the National Prayer Breakfast, which is usually a non-partisan event, but took the opportunity to address impeachment.
"As everybody knows, my family, our great country, and your president have been put through a terrible ordeal by some very dishonest and corrupt people," Trump said.
"They have done everything possible to destroy us and by so doing, very badly hurt our nation. They know what they are doing is wrong, but they put themselves far ahead of our great country."
Trump drags Pelosi: "Nor do I like people who say, 'I pray for you,' when they know that that's not so." pic.twitter.com/4QnG8ADBdQ

— Aaron Rupar (@atrupar) February 6, 2020
"I don't like people who use their faith as justification for doing what they know is wrong," Trump went on. This seems to be a reference to Romney, who explained his decision to vote in favor of convicting the President by discussing his faith.
"Nor do I like people who say, 'I pray for you,' when they know that that's not so," Trump said. "So many people have been hurt and we can't let that go on. And I'll be discussing that a little bit later at the White House."
This last comment is an obvious reference to Pelosi. She has said many times that she prays for the President and that the impeachment process was 'prayerful' for her.
Watch the videos above, via Twitter.