Joe Scarborough: Biden Could Lose His 'Firewall' of Black Voters After Iowa Result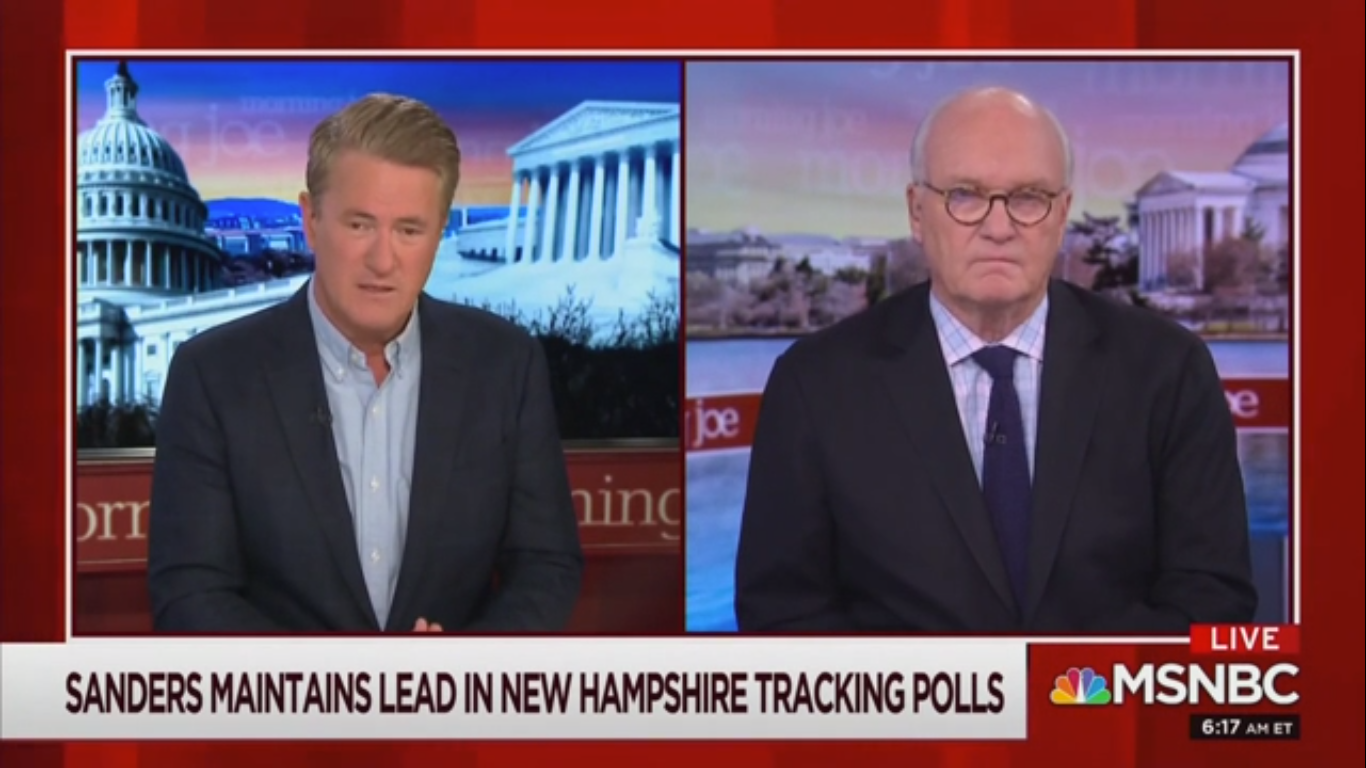 Following a disappointing finish in Iowa for former Vice President Joe Biden, speculation is mounting about the Democratic presidential candidate's future. MSNBC's Joe Scarborough, who has supported Biden's bid for some time, struck a pessimistic note.
"Maybe he ends up winning and moves forward," Scarborough said. "But this is a guy who despite having the love and respect of a lot of people, ran in '88, had a bad ending to that campaign. Ran in 2008, despite winning just about every debate along with Chris Dodd, still didn't, still didn't gain traction there."
"He just may not be able to gain traction in these contests. It's really hard to say, but Mike Barnicle he's got a bigger problem now about his firewall," Scarborough went on.
"I remember back in 2007, Mika [Brzezinski] went out late in the year interviewed Michelle Obama in Iowa. They were still concerned about black voters supporting Hillary Clinton, instead of Barack Obama. And then Barack Obama won Iowa."
"And suddenly, black voters said, wait a second, this guy just might win. Maybe it's worth a chance. Joe Biden now is going to face the inverse of that. If he loses two races, suddenly these candidates that black voters in South Carolina weren't looking at that were going to provide Joe Biden the firewall, suddenly they're gonna start looking for other options."
Watch the video above, via MSNBC.